When We Meet – Zhao Dongze, Wu Mansi
When We Meet is a youthful school drama directed by Yu Jing and Wang Kaiyang, led by Zhao Dongze, Wu Mansi, Tang Mengjia, and Xiao Yuliang, co-starring Wen Xin, He Longlong, Hu Yuxuan, Shi Nan, Jin Zi, and Chang Xiaoyu.
It tells the story of Lu Ming, a company employee, and Deng Yu, a senior high school student, who meet by chance, and whose emotions and lives become entwined as they share the same physical appearance. As they get to know each other, grow and redeem themselves, they eventually become an integral part of each other's lives.
Details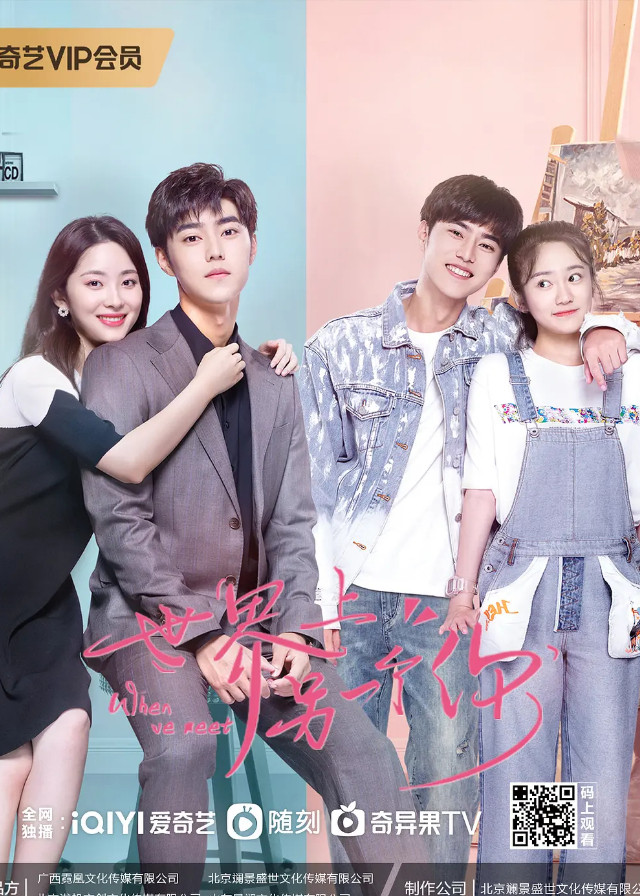 English Title: When We Meet
Chinese Title: 世界上另一个你
Genre: Urban, Youth, School, Romance, Drama
Tag: Doppelganger, Identity Swap, Bromance, Student, Lying, High School
Episodes: 24
Duration: 35 min.
Director: Yu Jing, Wang Kaiyang
Writer: Yu Jing, Li Tianyu, Wang Ning
Producer: Zhang Weike, Yu Jing
Released Date: 2022-11-07
Boradcast Website: iQIYI, YoYo Fun Station
Cast
Synopsis
Deng Yu, a talented student, meets Lu Ming, a social young man, by chance. They find that they look exactly alike.
Taking this as an opportunity, they begin an amazing experience of swapping lives.
Deng Yu helps Lu Ming to join a multinational company with his straightforward enthusiasm, and Lu Ming's maturity and handsomeness help Deng Yu to successfully chase his sweetheart.
But crises and accidents also come one after another with their exchange, completely messing up their lives.