Voice of Love – Reyi Liu Renyu, Dai Jingyao
"Voice of Love" is an inspirational romantic drama produced by Tencent Penguin Pictures and Eternity Pictures, directed by Zhao Kan, starring Liu Renyu, Dai Jingyao, and Xu Fangzhou.
Details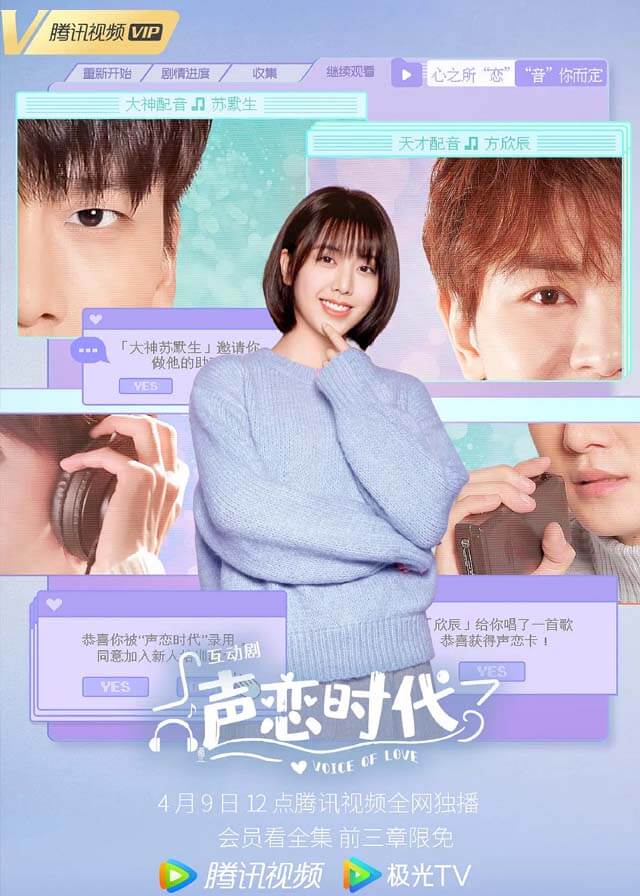 English Title: Voice of Love
Chinese Title: 声恋时代
Genre: Inspiration, Romance
Director: Zhao Kan
Producer: Fang Fang, He Junyi
Product Company: Tencent Penguin Pictures, Eternity Pictures
Broadcasting website: Tencent Video
Release date: April 9, 2021
Cast

Reyi Liu as He Zhaozhao

Dai Jingyao as Fang Xinchen
Synopsis
He Zhaozhao's fate is changed by a car accident, and she hears a very nice voice encouraging her to support herself during the crisis.
In order to find this voice, He Zhaozhao searches various voice channels on the Internet.
By chance, she enters the dubbing club "Voice Love Studio", where she meets Xin Chen and Su Mosheng.
With the development of the voice-over industry, He Zhaozhao's dream is also closely linked with the people of the studio.