The Twelfth Second – Ren Zhong, Wan Qian
The Twelfth Second is an urban suspense drama co-directed by Pan Jingcheng and Wei Yuhai, starring Ren Chong, Wan Xi, and Ares Wu.

Based on the novel of the same title by author Sunness, the drama tells the story of detective Zhao Yichen's six-month pregnant wife, Hu Jiaying, who suddenly disappears, leaving an eleven-second phone call to the police.
Details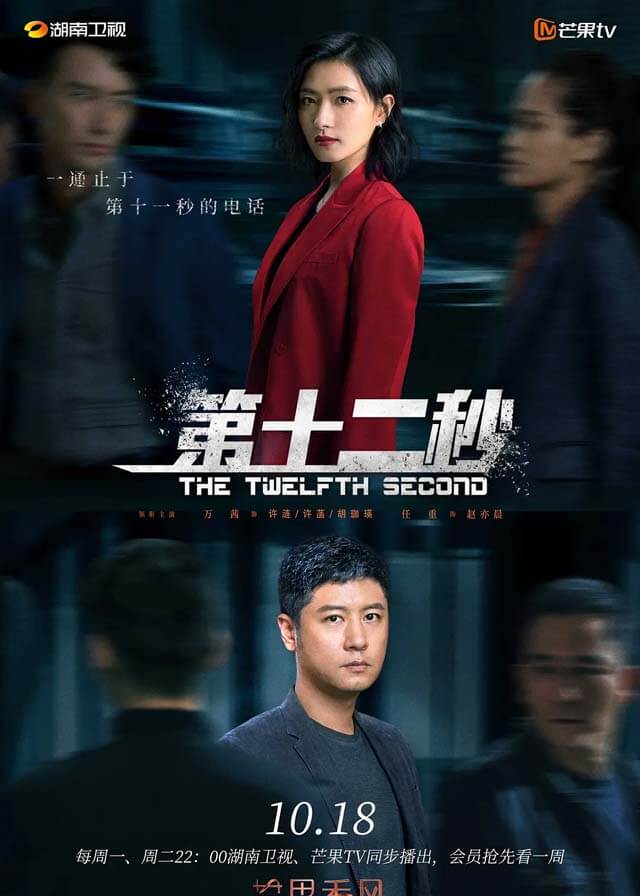 English Title: The Twelfth Second
Chinese Title: 第十二秒
Genre: Urban, Suspense
Episodes: 16
Duration: 47 min.
Director: Pan Jingcheng, Wei Yuhai
Product Company: Taipingshengshi Media
Broadcasting Website: MGTV
Released Date: October 18, 2021
Cast

Wan Qian as Hu Jiaying / Xu Han / Xu Lian
Reng Zhong as Zhao Yichen

Ares Wu as Yang Qian
Synopsis
Eight years ago, Zhao Yichen's wife, Hu Jiaying, disappeared while pregnant, leaving behind only an 11-second recording of a police call. Eight years later, Zhao Yichen received an anonymous tip and found his aphasic daughter at Xu's house in Xiguan City, and got the news that his wife had passed away a year ago.
It turns out that Hu Jiaying, who came from a poor background and whose parents died early, is actually the eldest daughter of Xiguan tycoon Xu Yunfei, Xu Han. Xu Han also has a twin sister Xu Lian, their voices and appearance are extremely similar.
The reason for Xu Han's death is flawed, but the police have not yet found the key evidence. At the same time, the criminal gang that Zhao Yichen has been tracking for years gradually reveals itself. They are trafficking people, selling drugs, opening casinos, and are inextricably linked to the Xu family, led by Xu Lian.
In the fog, lies and truths are intertwined, and behind the eleven-second police call, the justice will finally reappear under the sun.