The Trick of Life and Love – Ji Xiaobing, Jin Wenxin
The Trick of Life and Love is an urban romantic drama directed by Li Yanqian, starring Ji Xiaobing and Jin Moxi(Jin Wenxin).
The drama tells the story of Li Qian, a smart and clever newcomer in the workplace, who meets the two-faced "old fox" Ning Chengming on a business trip abroad with her "useless boss" and good friend Gu Zhe, resulting in a series of ludicrous love stories.
Details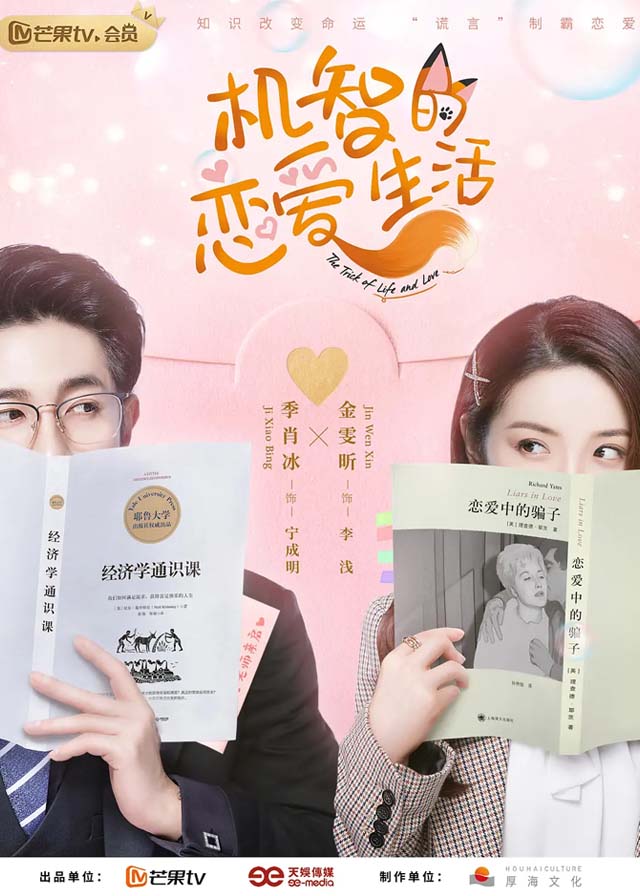 English Title: The Trick of Life and Love
Chinese Title: 机智的恋爱生活
Genre: Urban, Romance, Youth, Business, Suspense
Tag: Amnesia, Lying, Meet Again, Car Accident, Sassy Female Lead, Older Man/Younger Woman
Episodes: 32
Duration: 45 min.
Director: Li Yanqian
Writer: Wang Xiaoquan
Producer: Wang Xiaoquan
Product Company: MGTV, Tianyu Meida
Released Date: 2021-05-26
Boradcast Website: MGTV, MGTV Drama Channel
Cast
Synopsis
In the negotiations, the workplace "small fox", Li Qian, encountered the "devil mentor" Ning Chengming, the "old fox".
They didn't like each other.
Li Qian expected to have a fierce fight, but unexpectedly a car accident made "old fox" Ning Chengming amnesia.
They accidentally became a nominal couple.
Gradually, they got along with each other and found each other's merits.
Li Qian was thinking of pranks, but finally, they gradually fell in love with each other.
You May Also Like
Related Posts