The Trick of Life and Love – Ji Xiaobing, Jin Wenxin
"The Trick of Life and Love" is an urban emotional drama directed by Li Yanqian, starring Ji Xiaobing and Jin Wenxin.
Details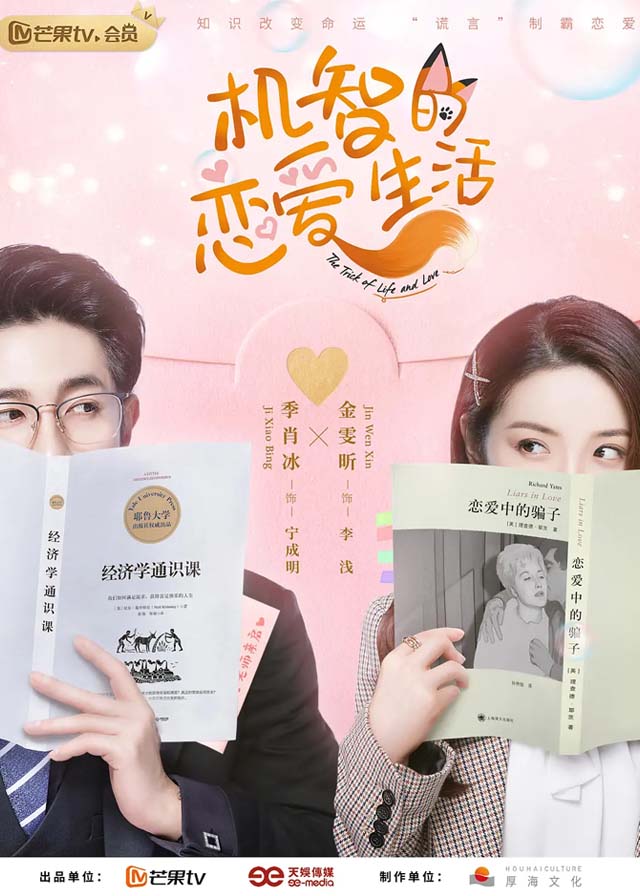 English Title: The Trick of Life and Love
Chinese Title: 机智的恋爱生活
Genre: Romance, Urban
Episodes: 32
Duration: 30 min.
Director: Li Yanqian
Writer: Wang Xiaoquan
Broadcasting website: MGTV
Release date: May 26, 2021
Cast

Ji Xiaobing
as Ning Chengming

Jin Wenxin as Li Qian
Synopsis
In the negotiations, the workplace "small fox", Li Qian, encountered the "devil mentor" Ning Chengming, the "old fox".
They didn't like each other.
Li Qian expected to have a fierce fight, but unexpectedly a car accident made "old fox" Ning Chengming amnesia.
They accidentally became a nominal couple.
Gradually, they got along with each other and found each other's merits.
Li Qian was thinking of pranks, but finally they gradually fell in love with each other.