The Legend of Dugu – Hu Bingqing, Zhang Danfeng
The Legend of Dugu is a historical drama directed by He Shupei and Lan Zhiwei, starring Hu Bingqing, Zhang Danfeng, Xu Zhengxi, Li Yixiao, Ying Haoming, Huang Wenhao, Zou Tingwei, Lu Xinyu, Li Ruichao, Zhao Yixin, Gao Siwen, and Liu Shuai, with a special appearance by Ady An Yixuan.
Set against the backdrop of the chaotic situation in the late Northern Zhou Dynasty, the drama tells the story of the three daughters of the important minister Dugu Xin, Ban Ruo, Jia Luo, and Man Tuo, who become the king's women step by step because of a divination prophecy of the "Dugu World".
Details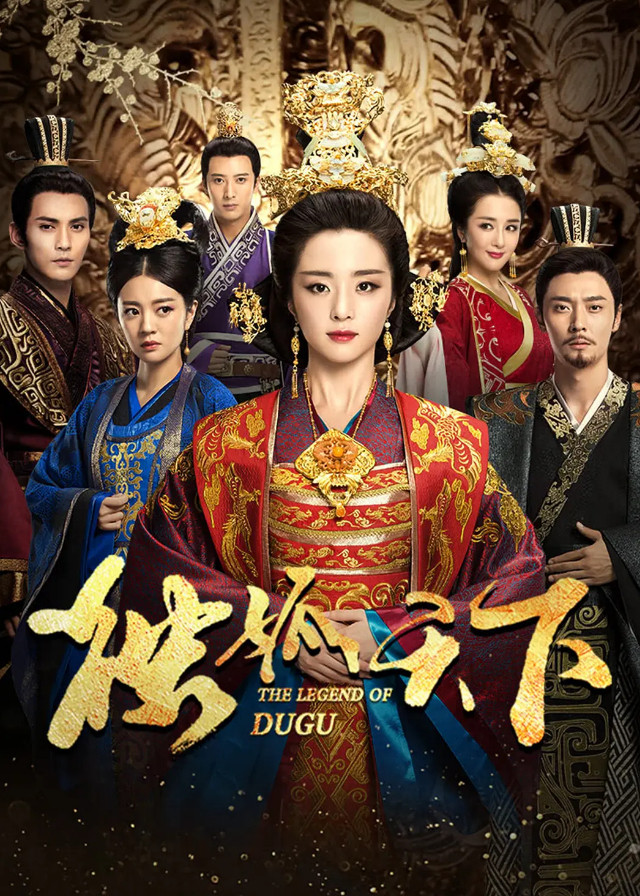 Cast
Synopsis
In the chaotic times of the Northern and Southern Dynasties, the wise minister of the Northern Zhou Dynasty, Dugu Xin became a popular figure in the world for the prophecy of the "Dugu World".
He had three daughters, all of whom were beautiful. The eldest daughter, Dugu Banruo, wanted to become the Empress of the future and fulfill the prophecy. So she gave up her love and married the imperial family. But after she fulfilled her dream, she died in the process of giving birth to a baby.
Dugu Xin was affected by this incident and was set up by his political rivals. To save his family, he had to commit suicide and the Dugu clan was downfallen from then on.
The second daughter, Dugu Mantuo, was so greedy for wealth that she did not want to marry her fiancé Yang Jian, but instead married her little sister Dugu Jialuo's fiancé Li Bing, the Duke of Tang. She later gave birth to Li Yuan and became the Queen Mother of the Great Tang.
The youngest daughter, Dugu Jialuo, who eventually took over the responsibility of guarding the Dugu Family in the midst of the storm, lived tenaciously through the chaos with her intelligence and perseverance.
Her relationship with Yang Jian also evolved from a political marriage to a heart-to-heart relationship.
They eventually joined hands to unify the country and became the founding emperor and queen of the Sui Dynasty.
Reviews
You May Also Like
Related Posts