Ten Years – Zhang Yao, Zhang Yaqin
Ten Years is a youthful romantic drama directed by Jiang Tianhang, led by Zhang Yao and Zhang Yaqin, with a special appearance by Dong Xuan, co-starring Yuan Jiahuan, Wen Li, Zhao Xinghui and Hu Chunyuan.
Adapted from the full-length novel "Xiang Yan Ben Pao /向阳奔跑" by Dan Shu Guang Guang, the drama tells the story of the youth of five very different young people.
Details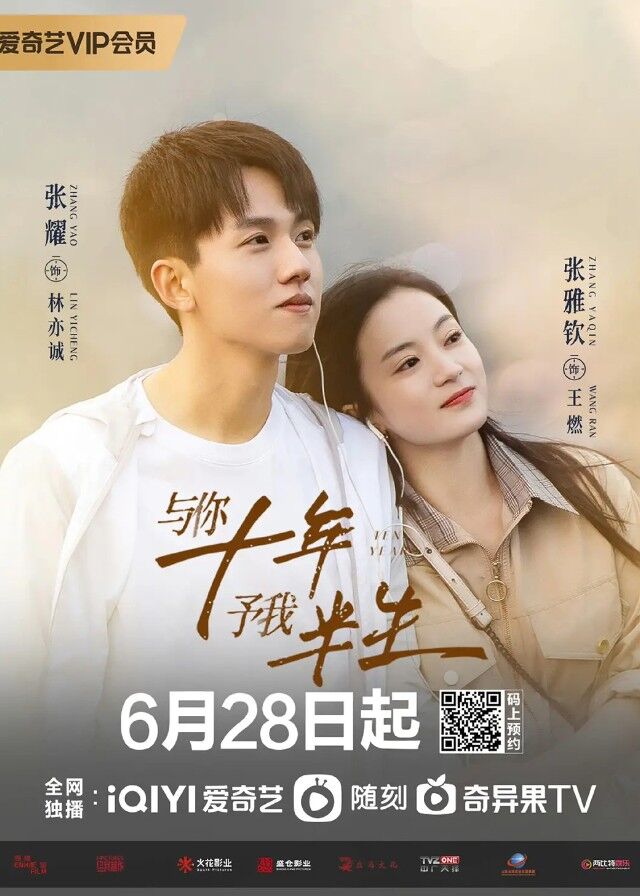 Cast
Synopsis
The story revolves around five young individuals with diverse backgrounds and distinct personalities: Lin Yicheng, a talented individual from a humble background; Wang Ran, an intelligent and beautiful girl; Chen Tao, the last "gangster" of his generation; Li Zhekai, a wealthy heir known as the "Sea King"; and Liu Ke, a well-behaved girl. They go from knowing each other to growing apart, and eventually find a way to rebuild their relationships.
They confront emotional struggles and life challenges, and through a series of touching and tumultuous stories, they weave together the most radiant and memorable moments of youth.
Reviews
You May Also Like
Related Posts