Sweet Sweet – Zhao Yiqin, Ding Yiyi
Sweet Sweet is a sweet romantic comedy directed by Tian Tian, led by Zhao Yiqin and Ding Yiyi, and co-starring Pan Ziyan, Liu Yancheng, He Yu, Liu Zhiwei, and Wang Tianyu.

The drama tells the story of aphasia flying machine designer Su Mu and the ice cream girl Tian Tian bonding by ice cream, which then led to a series of dreamy and sweet stories.
Details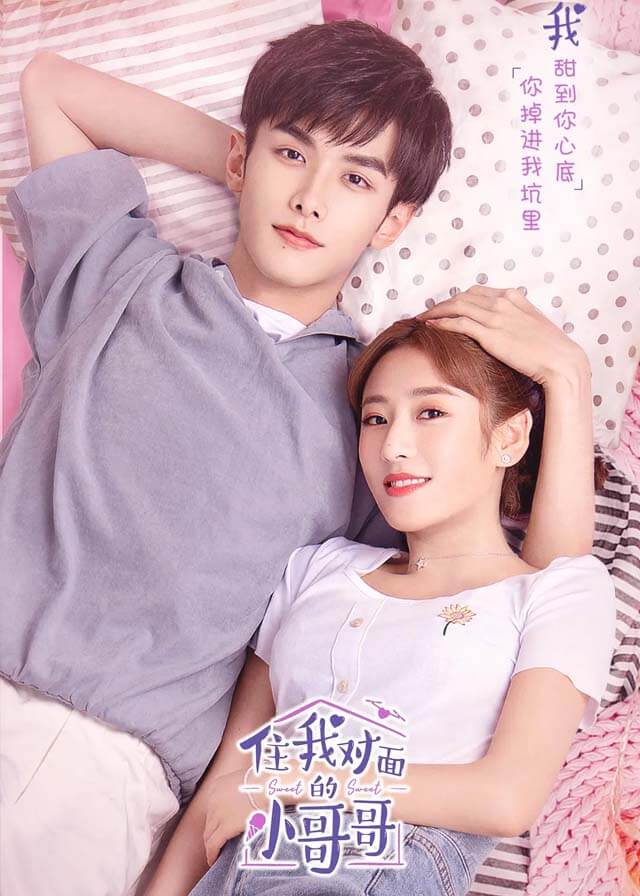 English Title: Sweet Sweet
Chinese Title: 住我对面的小哥哥
Genre: Romance, Comedy, Urban, Youth
Tag: Food, Female Chases Male First, Cold man/Warm woman, Fate, Cohabitation, Enemies to Lovers
Episodes: 22
Duration: 38 min.
Director: Tian Tian
Writer: Tian Tian, San Qing, Wang Jie, Wang Qiyao, Li Chunhua
Producer: Zuo Xuefeng
Product Company: Qishuyouyu, TVZONE, Jingying Media, Hualangyixing, Haoyi Films
Released Date: 2021-09-16
Broadcast Website: Viki, Idol & Romance, Fresh Drama
Cast
Synopsis
Tian Tian, a young girl who has just graduated from the design department, meets Su Mu, a young flying machine designer with aphasia, in an unexpected "mud pit incident". By a coincidence of fate, only Tian Tian's ice cream can make Su Mu happy and talk.
In a test flying, Su Mu's drone mistakenly enter Tian Tian's home, Su Mu thought there was no one at home and over the wall to find the drone. Then he was caught on the spot by Tian Tian who was taking a bath, the scene was misunderstood by the community security.
Su Mu coveted ice cream idiosyncrasies, even unknowingly lived opposite Tian Tian's home, and therefore Tian Tian was asked by Su Mu to make an ice cream every day, the chemistry between them also was assisted by the ice cream.
Reviews
You May Also Like
Related Posts