Stealth Walker – Lin Peng, Zheng Yecheng
Stealth Walker is a crime-action drama directed by Hong Ling, starring Lin Peng, Zheng Yecheng, and Li Zifeng.

The drama tells the story of Lingnan City anti-drug captain Cheng Ji was killed in the execution of the mission, police cadet Lin Qiang was mistakenly used by drug dealers as a dealer, and the police force arranged for Lin Qiang to hide her identity and began to carry out undercover missions to collect evidence of drug dealers.
Details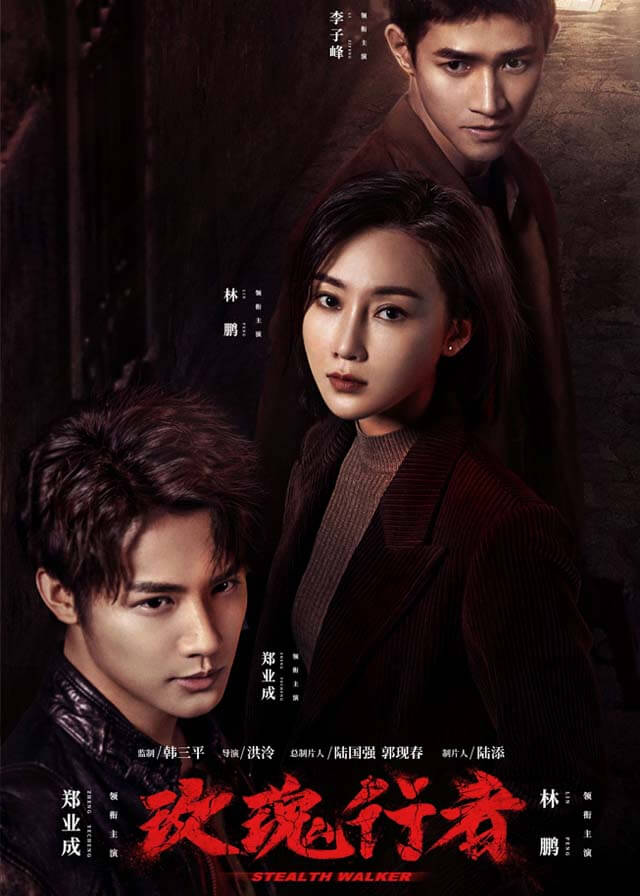 English Title: Stealth Walker
Chinese Title: 玫瑰行者
Genre: Action, Crime, Suspense
Tag: Strong Female Lead, Badass Female Lead, Slight Romance, Investigation, Drug Smuggling, Brave Female Lead
Episodes: 24
Duration: 45 min.
Director: Hong Ling
Writer: Shen Rong, Zhang Xiaohe, Cao Chen, Zhang Long, Liu Zhen, Wang Zhuo, Chen Shasha
Producer: Lu Tian, Liu Jiali, Luo Wenqi
Product Company: You Ku, Xinliliang Film&TV
Released Date: 2021-08-11
Boradcast Website: Youku, Viki
Cast
Synopsis
After Cheng Ji, an anti-drug captain in Lingnan City, is killed in the course of his duty, Lin Qiang, a police cadet, is mistakenly taken by a drug dealer as a trader, and the police force arranges for Lin to hide her identity and start an undercover mission to collect evidence of the drug dealer's crime.
While infiltrating Qiu Hu's group, Lin Qiang befriends Zhang Xianhe, the adopted son of overseas drug lord Ma Hongtao, and has to pretend to be in love with him to obtain information while suppressing her true feelings.
They have a tacit understanding to fight Qiu Hu and Liu Bing, two drug lords, but it is all Ma Hongtao's plan to use the police force to fight the competition and enjoy the benefits.
However, Lin Qiang's identity is still discovered by Zhang Xianhe, who is caught in a dilemma, while at the same time the joint law enforcement team on the periphery has to rush to find their hiding place before Lin Qiang is recognized by Ma Hongtao.
Lin Qiang's life hangs in the balance, what she did not expect is that the secret of her father is also related to Ma Hongtao ……
You May Also Like
Related Posts