Star of Ocean – Liu Tao, Raymond Lam, Lu Fangsheng
Star of Ocean is an emotional urban entrepreneurial drama directed by Yu Ding and starring Liu Tao, Raymond Lam, Lu Fangsheng, and Chai Biyun.

The drama tells the story of the struggle of four young people in the wave of the times.
Details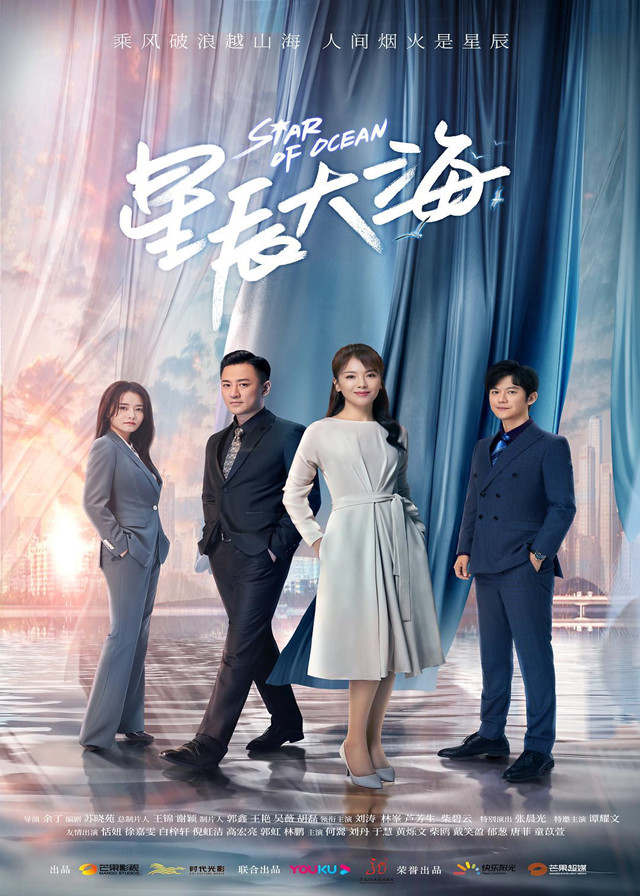 English Title: Star of Ocean
Chinese Title: 星辰大海
Genre: Urban, Romance, Entrepreneurial
Episodes: 40
Duration: 45 min.
Director: Yu Ding
Writer: Su Xiaoyuan
Product Company: MANGO STUDIO, SG-CULTURE MEDIA
Broadcasting Website: YOUKU,HunanTV
Released Date: Oct 30, 2021
Cast

Liu Tao as Jian Ai

Raymond Lam as Fang Hengzhi

Lu Fangsheng as Li Yiming

Chai Biyun as Wen Xin
Synopsis
In the early 90's, Jian Ai, an orphan girl, came to work in Guangzhou. She once worked as a waitress in a restaurant and assistant in a foreign trade company.
With her intelligence, kindness, and fighting spirit, she grew up to be an outstanding foreign trade merchandiser and business manager.
But Jane Ai was not satisfied with the achievement, after several twists and turns, she set up her own foreign trade company.
After experiencing the financial turmoil in Southeast Asia in 1998 and the financial crisis in 2008, she returned to her hometown to start her own business and create a national brand, relying on the achievements of reform and opening up in mainland China and the strong growting trend of China's foreign trade. She finally grew up to be the boss of a multinational group.
On the way of growth, Jian Ai was also confused, but finally, she achieved career success with her own struggle.
During the period of finding her own value in life, Jian Ai and Fang Hengzhi's relationship was growing into a balance after experiencing the storm. They became the ultimate life partner!