Smile to Life – Mao Na, Chang Zhekuan
Smile to Life is an urban romantic drama, starring Chang Zhekuan and Mao Na.
It is based on the novel of the same name "一二三,木头人/ One, Two, Three, Freeze" by Jiu Sui He. It tells the story of Jiang Nan, a singer who is no longer famous, who meets and falls in love with a girl suffering from ALS, and experiences a sweet and touching relationship.
Details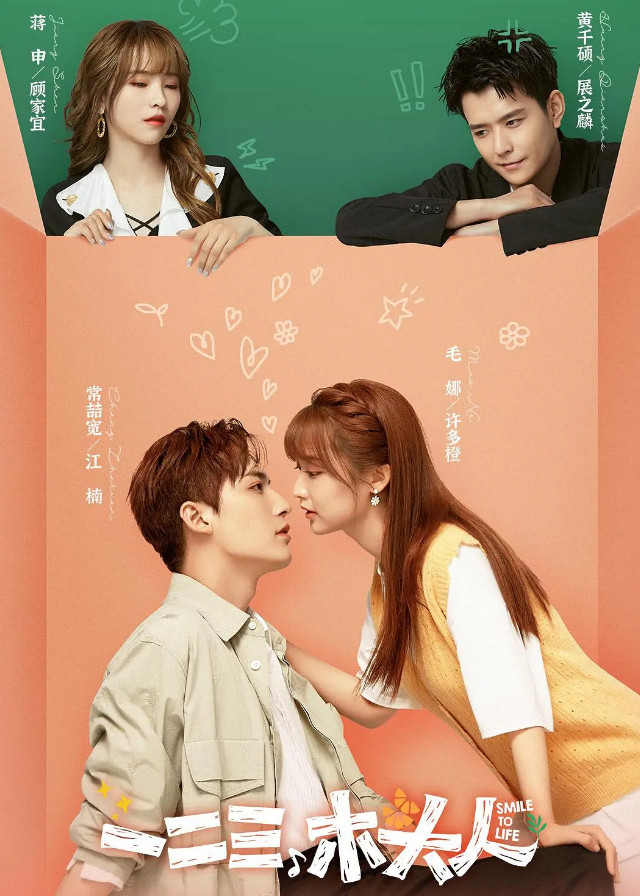 Cast
Synopsis
Jiang Nan has a musical dream, but due to his insistence on music that does not satisfy the market, his career has not been successful and he has become an " outdated singer " in the eyes of the public.
However, due to an absurd "chance encounter in the toilet", Jiang Nan meets his loyal fan, Xu Duocheng, and has to become a "contract couple" with her due to many misunderstanding scenes.
They gradually become a real couple and start a sweet love journey.
With the encouragement of Xu Duocheng, Jiang Nan gradually gets out of his career bottleneck and his dream of music is reawakened, and his music career is gradually accepted by everyone, even reaching its peak.
But then, Jiang Nan learns that Xu Duocheng is suffering from " Amyotrophic Lateral Sclerosis", what will be the test of their relationship and how will their future be?