My Unimaginable 17 – Zhang Zimu, Shi Mingze, Chen Pinyan
My Unimaginable 17 is a youth school drama directed by Zhu Jiameng and Wang Jin, led by Zhang Zimu, Chen Pinyan, Shi Mingze, co-starring Wang Jiahui, Shi An, Song Yuan, Wang Chuyu and Wang Nuoyi, with Dai Chao and Kong Lin in special appearances.
Details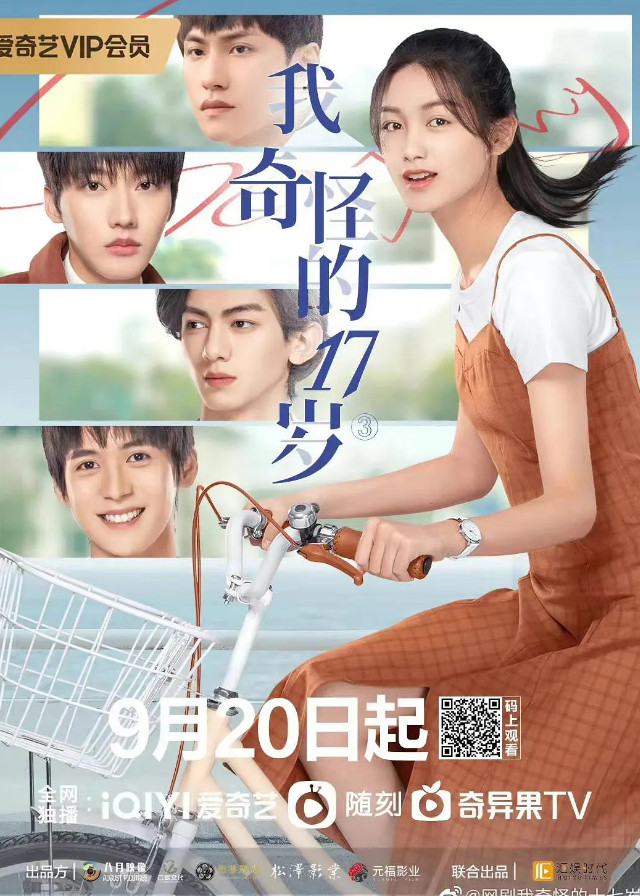 English Title: My Unimaginable 17
Chinese Title: 我奇怪的17岁³
Genre: Youth, School, Friendship, Fantasy
Tag: Student, High School
Episodes: 16
Duration: 30 min.
Director: Zhu Jiameng, Wang Jin
Producer: Dai Chao, Huo Zonghui
Product Company: AUGUST PICTURES
Released Date: 2022-09-20
Boradcast Website: iQIYI
Cast
Synopsis
An Jing is a senior girl living in the small town of Songxi. During the process of independently writing a school novel entitled "Goodbye, Seventeen", she takes on the roles of An Na, An Qi, and An Jing, the protagonists of three separate stories.
She travels through different spaces and times and meets different classmates, including the timid Straight-A-Student Han Yun, the warm senior Chu Yu, and the twin brothers Cheng Haoxuan and Cheng Haoyu, who have very different personalities.
From strangers to friends, they find friendship in the intense high school life, and together they go through the bitterness of adolescence to finally welcome the transformation moment of 17 years old.