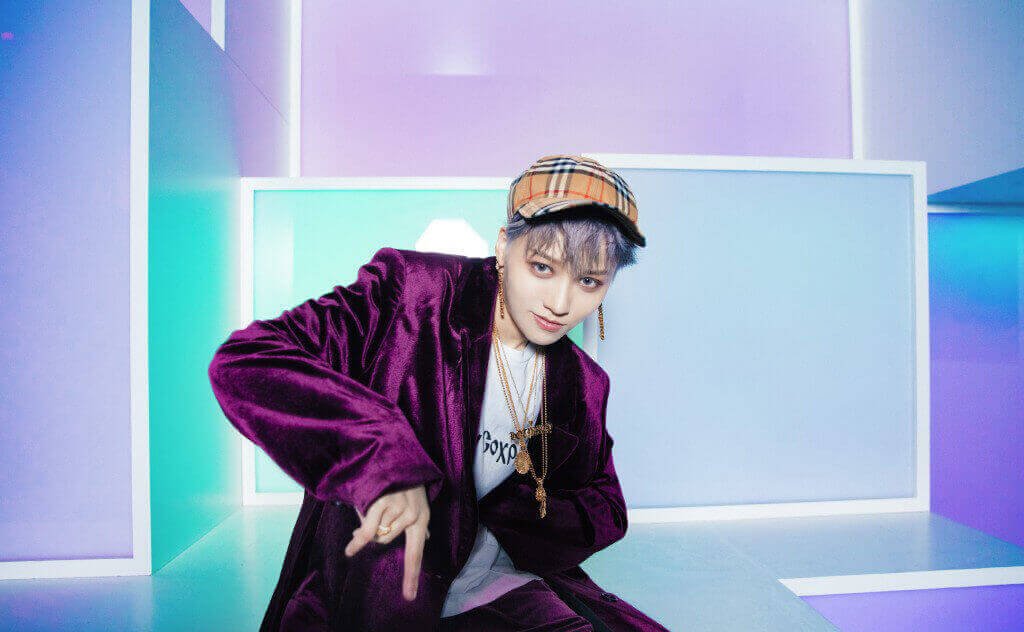 Liu Yuxin(刘雨昕), born on April 20, 1997, in Guizhou, China. She is a singer, dancer, member of Lady Bees, and center of THE9. She graduated from ART & CULTURE COLLEGE OF TIANJIN UNIVERSITY OF SPORT.
Basic Info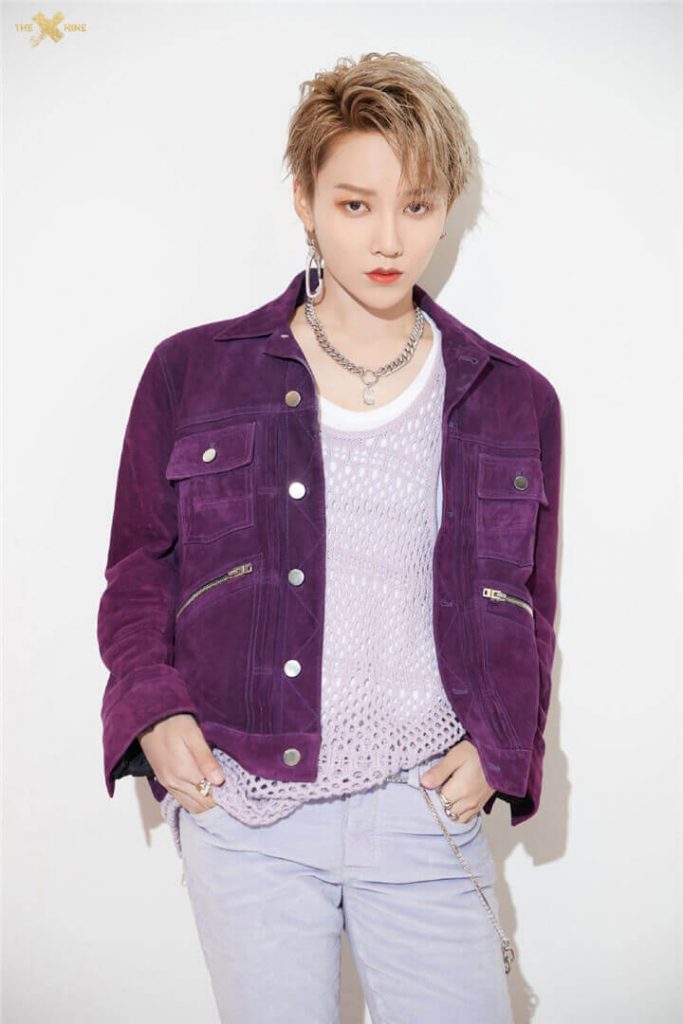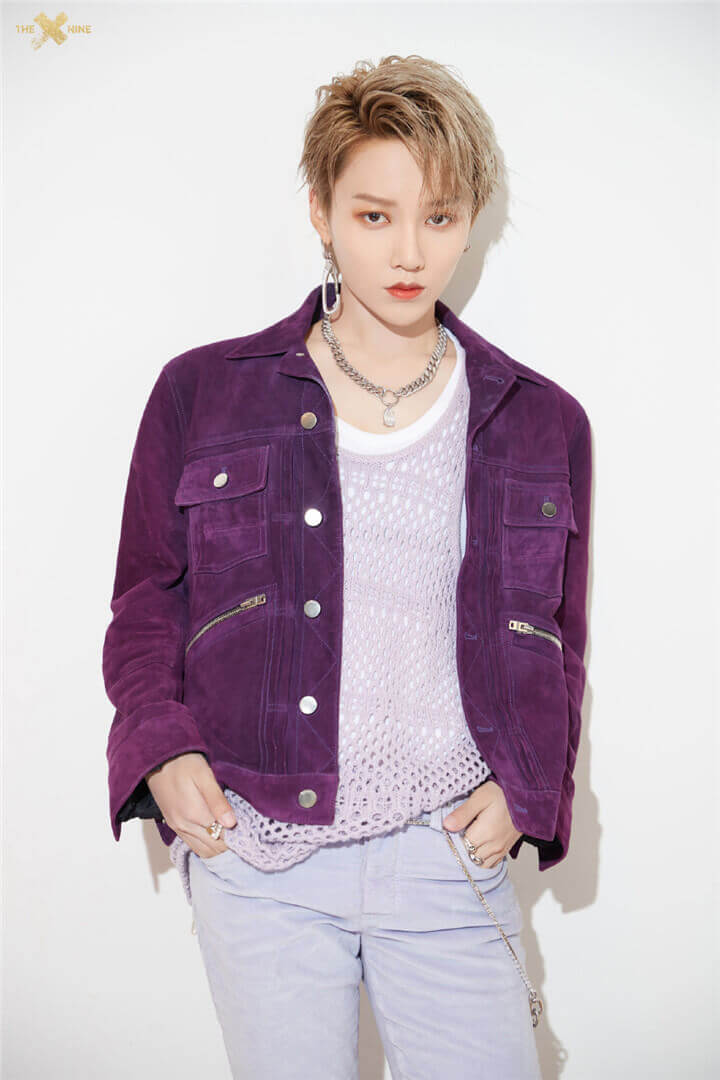 Stage Name: Liu Yuxin
Birth Name: Liu Yuxin (刘雨昕)
Nickname: Rain(YU)
Birthday: April 20, 1997
Astrological Sign: Taurus
Place of Birth: Guizhou, China
Height: 168 cm
Weight: 48 kg
Agency: AMG (Asia Music Group)
Fandom Name: Yu Shan(Umbrella)
Fandom Color: Xin Blue#63EBE9
Fanchant: xīn xīn xiàng yìn, yǔ sǎn tóng háng, yǔ sǎn hù háng chéng fēng pò làng(昕心相印,雨伞同行 雨伞护航,乘风破浪)
Weibo: THE9-刘雨昕
Instagram: @lyx0420
Facts
She Ranked #1 in Youth With You 2.
She Studied Sing and Dance for her high school career in the Beijing Contemporary Music Academy Affiliated Special School.
She is the only girl in the Popping major during her high school career.
Her college major is Recording.
She can compose and write songs.
She was a member of Lady Bees during 2016-2019.
Good at play the Piano.
Good at Popping. When she was learning Popping, she did 200 push-ups a day.
Can dance Hip-hop, Jazz, Urban, and House too.
Can rap, and she Participated in the sea trail of "THE RAP OF CHINA" in 2017.
Loves to Shopping.
Likes colorful clothes.
Her favorite food is Potato.
She can play B-BOX.
Her favorite fruits are Apple and Strawberry.
Her favorite animals are Cup Puppy, Bull Terrier, and Seal
She starts to learn street dance when she was 10-years-old.
Her idol is POPPING J.
Her pet phrase is "Oh, My God!"
She reduces her pressure by sleeping and eating.
She got the nickname "Teacher Liu" by taught the9 members dancing.
Good at cook fried rice.
She thinks her right face is more beautiful.
She is the ambassador of Dior, Dove, and Darlie in China.
Her mother is an opera actress.
Career
In 2012, she participated in Hunan TV's "Up! Juniors"(向上吧!少年), and became the only female member of a big dance troupe, eventually winning the competition's "Most Upwardly Junior Award".
In 2013, she participated in the Eastern TV dance competition show "So You Think You Can Dance"(舞林争霸) and won a unanimous vote from the four judges with a Poppin performance.
In 2015, she participated in the Xuanfeng Culture Hive Trainees sea trials, become one of the 100 Hive Trainees, and went through a three-month basic training. In the same year, Liu Yuxin created his first original song "Never"(从不).
In March 2016, she and the hive trainees participated in the Zhejiang Satellite Television's girl group raising reality show "Lady Bees". On May 28, she and Xu Heqi, Kong Xueer, Zhang Xiya, Luo Shuhan, Guan Kaiyuan, and Zhang Youran stood out in the finals and formed the girl group "Lady Bees". On May 30, the debut EP's double hit song "Bang Bang"(棒棒), "Let's Dance Together"(一起跳舞吧) music video was released. On June 15, the Lady Bee released the group's debut EP "Lady Bees", which includes the retro and light-hearted hit song "Bang Bang", the same name of the rhythm strong dance song "Lady Bees" and other 2 songs. In October, She participated in the CCTV-3 talent interactive show "I want to go to the Spring Festival Gala".
On February 11, 2017, with the Bee Girls, She participated in the CCTV Lantern Festival Gala and performed the song and dance. On March 30, the Bee Girls released the group's first music album "GPS Seal Order"(GPS密封令), which included eight songs and one accompaniment. On April 26, She covered the song "Nothing Left But Music"(穷得只剩音乐) with Zhang Youran and Zeng Yongxi.
On February 25, 2018, Liu Yuxin starred in the eponymous variety spinoff web movie "Lady Bees" was aired on iQIYI. On March 23, she released her first solo electronic dance song "Feel Good". On May 20, she released her first solo eponymous EP "XIN", which included "Hot Party", "Feel Good", "It's You"(就是你) and "Don't Miss You"(不要想念你). Liu Yuxin also participated in the preparation and post-production of the album. In November, Lady Bees released a single "Queen Bee", and released a mini-album of the same name "Queen Bee".
In February 2019, she appeared on the Shandong Satellite TV's Spring Festival Gala with the Bee Girls and sung and dance "Happy Spring", "Lady bees" and "Backwards Phrases".
In January 2020, she participated in the youth growth show "Youth With You 2" on iQiyi. On March 18, she performed "YES!OK!" with hundreds of trainees, and became the theme song C position, leading 107 trainees. On May 30, she debuted in the first place C position, joining the Limited group THE9.
On June 1, 2020, Liu Yu Xin released her solo single "Beat Holic" and the music video was released on June 5, 2020.
Singles
"Never"(从不)
SOLO
2015
"Bang Bang"(棒棒)
Lady Bees
2016
"Come On Do It"(鼓励鼓励)
"Let's Dance Together"(一起跳舞吧)
"Lady Bees"
"GPS Seal Order"
2017
"Do you love me"
"Where To Find You"
"Ai You"(哎呦)
"Die Dui Die"(谍对谍)
"Fllow The Dj"(跟着DJ说)
"Save Your Breath"(省省吧)
"Smile Mask"(微笑面具)
"Nothing Left But Music"(穷得只剩音乐)
"Hot Party"
SOLO
2018
"Don't Miss You"(不要想念你)
"It's You"(就是你)
"Feel Good"
"18 Years Old"(十八)
"Queen Bee"
Lady Bees
"Beat Holic"(节奏病)
SOLO
2020
Film
"iPartment"(爱情公寓)(2017)
"Lady Bees"(蜜蜂少女队)(2018)
"Lady Bees2″(蜜蜂少女队2)(2018)
Variety Show
"Lady Bees" (2016.3-2016.5)
"Queen"(我是大美人)(2018)
"Hot-Blood Dance Crew"(热血街舞团)(2018)
"YO! BANG"(有你音乐榜样)(2018)
"Hi Housemate"(Hi室友)(2018)
"Street Dance of China S2″(这就是街舞2)(2019)
"Youth With You2″(2020)
Go Fighting Season Ⅵ EP12(极限挑战第六季)(2020-07-26)
Let's Party(非日常派对)(2019-9-4)
Meng Mian Wu Wang EP05(蒙面舞王第五期)(2020-9-13)
Street Dance of China S3 Final(这!就是街舞第三季)(2020-10-3)
Jie Wu Zhong Gou(街舞中国)(2020-10-22)
---
If you have any content to add or anything want to know about Liu Yuxin, Welcome to contact us or leave a comment below.