Let's Tug It! – Chen Jingke, Yi Daqian, Yin Xiaotian
Let's Tug It! is a sports web drama directed by Zhang Lu, led by Chen Jingke, Yi Daqian, and Yin Xiaotian, co-starring You Haoran, Zhou Zhengjie, Lei Fengrui, Zhang Shulun, Yang Yikai, Liang Xiaolong, Lin Xinyi, Zhao Jia, Ma Yujie and Wang Yixin.
It tells the story of a group of hot-blooded teenagers who grow up as brothers in the sport of Tug-of-War and fight for their dreams.
Details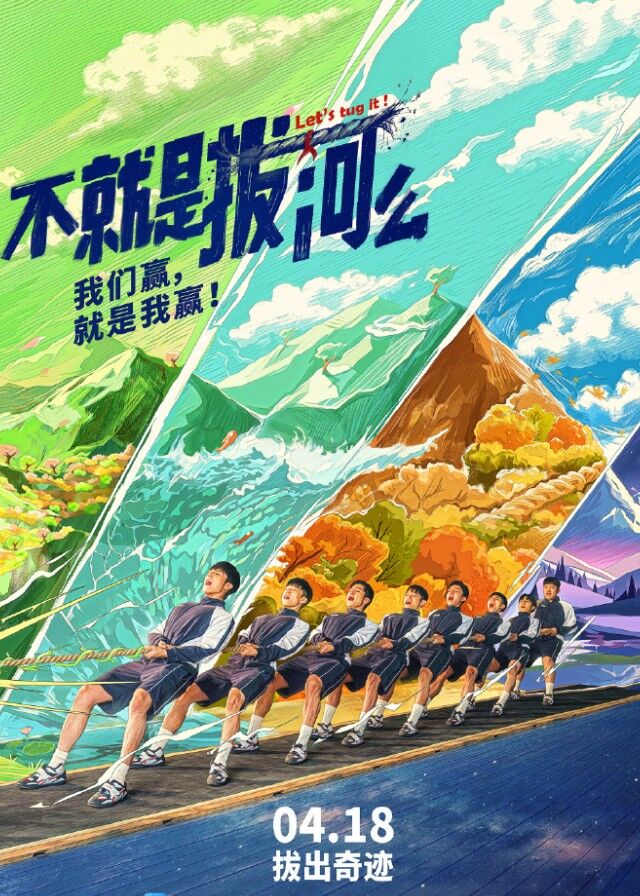 Cast
Synopsis
Former football star Guo Yan gave up his dream due to an accident and instead enrolled in Mingcheng University. After starting school, he accidentally became popular on campus by challenging the "training model" Xue Tian.
This caught the attention of coach Lei Ming. The "unreliable" coach Lei Ming, in order to keep his job, assembled a team of eight new students who each had their own motives to start an unpopular club, the Mingcheng University Tug-of-War team.
A group of newbies with little to no athletic background, spurred on by Lei Ming's sudden inspiration, decided to challenge the Tug-of-War professional competition – the New Star Competition. In their first battle, they were miserably defeated and ridiculed.
These ordinary people who had no presence on campus started the "rise of the salted fish" battle, stumbling and growing along the way. Although they had different personalities, they shared the same goal, the desire for victory, and the spirit of not giving up or being afraid of losing.
While gaining friendship, how will they continue to follow their original aspirations and fulfill their promises to each other?
Reviews
You May Also Like
Related Posts