Hello Mr. Gu – Chen Jingke, Yan Zhichao
"Hello Mr. Gu" is a youth romance idol drama directed by Ma Hongwen and Li Dian, starring Chen Jingke, Yan Zhichao, Guo Yunqi, Zhu Danni, Ding Jiawen, and Zhong Weilun.

The drama tells the heartwarming love story of a "princess in distress" and a "bossy CEO" who meet and fall in love because of a "contract marriage".
Details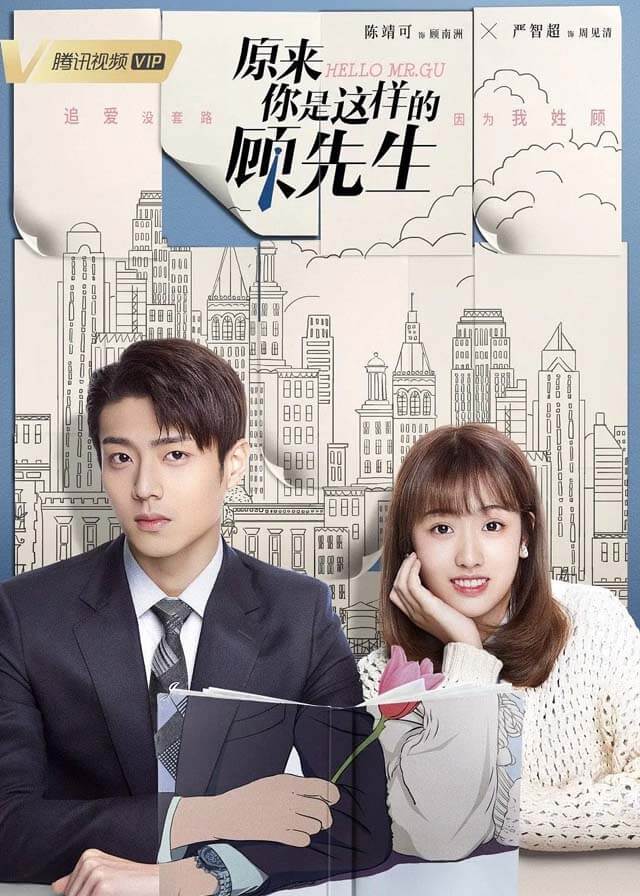 English Title: Hello Mr. Gu
Chinese Title: 原来你是这样的顾先生
Genre: Youth, Romance
Duration: 45min
Director: Ma Hongwen, Li Dian
Product Company: Tencent Penguin Pictures
Broadcasting website: WeTV
Release date: March 30, 2021
Cast

Chen Jingke
as Gu Nanzhou
Yan Zhichao
as Zhou Jianqing
Synopsis
On one side is a bossy CEO, on the other side is a princess in distress, their personalities and life experiences are very different, so they look at each other with displeasure.
Because of an accident, they have to reach a "contract marriage" agreement.
The fake couple start a "cohabitation" life.
In the midst of friction and hardship, the relationship between them develops from a quarrelsome and loving couple, into sympathetic friends and confidants or even lovers.