First Love Again – Patrick Shih, Amy Chen
First Love Again is a fantasy romance drama directed by Wang Yan and starring Patrick Shih and Amy Chen, co-starring Gao Maotong, Gao Qiuzi, Yang Gen, and Xu Wanting.

This drama is adapted from DTT's best-selling novel "Time Machine", which tells the story of the sweet "strange encounter" between the "cool academic" Ye Youning and the "sunflower girl" Xia Wenxi in parallel time.
Details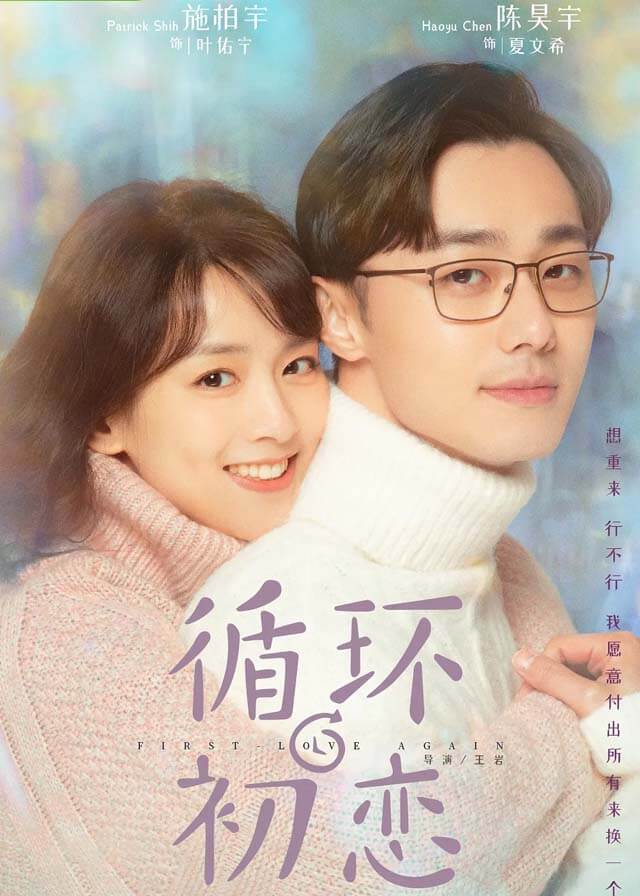 English Title: First Love Again
Chinese Title: 循环初恋
Genre: Fantasy, Romance
Episodes: 24
Duration: 45 min.
Director: Wang Yan
Writer: Liu Chenglong
Producer: Dai Ying, Li Jing, Zhang Yan
Product Company: iQIYI
Broadcasting Website: iQIYI
Released Date: July 29, 2021
Cast

Patrick Shih
as Ye Youning

Amy Chen
as Xia Wenxi

Gao Maotong as Lin Jiaqi

Gao Qiuzi as Gao Xiaoai

Yang Gen as Yang Chuang

Xu Wanting as Chen Tingting
Synopsis
A sweet encounter in parallel time and space between the "cool schoolboy" Ye Youning and the "sunflower girl" Xia Wenxi. With a one in a billion chance of meeting, they restart their high school life, meet their youthful playmates, and relive their first love.