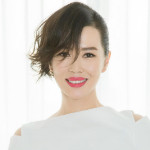 Yu Nan dramas, movies, and TV shows list contains the best TV series, films of Yu Nan and the ongoing and upcoming shows. The list will be updated continuously, bookmark this list to get the latest tv shows of Yu Nan.
Yu Nan Dramas List
2023-02-10

#1

Suspense, Comedy, Drama

Fan Wei, Yu Nan

In 1990, a small city of 20,000 people in the northeast, Shuangyuhe, is plagued by vicious incidents, and the clues to these cases are all inextricably linked to Shang Quanliang, an employee of the security section of the Thermos Flask Factory. As the legend of gold in the Laoyao mountain emerges, the vicious forces have been "entering the game" in search of gold, and the conflict is escalating. When greed gradually takes over, what kind of life will be revealed in the deep of human nature?
Yu Nan Movies List
2017-07-27

#1

Action, Military, War

Wu Jing, Wu Gang, Zhang Han

Leng Feng, who was discharged from the military, initially came to Africa to find the killer of Long Xiaoyun. However, he suddenly gets involved in a rebellion in an African country. Due to the political stance between nations, the Chinese military is unable to carry out armed operations to evacuate overseas Chinese in Africa. As a veteran, Leng Feng cannot forget his duty as a soldier. Despite having the opportunity to safely evacuate, he resolutely returns to the occupied area, leading his compatriots and refugees who are caught in the midst of slaughter, embarking on a life-and-death escape. As the struggle continues, his primal instincts gradually awaken, ultimately venturing into the war-torn region to fight for his compatriots.

2015-04-30

#2

Romance, Comedy

Francis Ng, Yu Nan, Gulnazar

Focusing on lovers and movies, the film takes the universal sentimental story of watching movies as a lead, stringing together the love story of life from the beginning of childhood to the white head together, moving and laughing at the same time, laughing and crying at the same time.

2015-04-02

#3

Action, War, Military

Wu Jing, Yu Nan, Ni Dahong

Leng Feng, who is full of trouble, has been labeled as a hooligan and a ruffian by some, while others consider him a hero and a legend. In an operation, Leng Feng disobeys military orders and kills a terrorist, which leads to his expulsion from the team. However, he unexpectedly receives acceptance from the mysterious special forces unit, Wolf Warriors. Intending to continue causing trouble elsewhere, he instead plunges into another abyss. Within this abyss, he encounters the aloof deputy team leader, the seductive and enigmatic female team leader Long Xiaoyun, the cunning and treacherous drug lord, the deceased teammate, and mercenaries crossing the border to invade China. All of these circumstances trap him in trouble. Leng Feng, the troublesome member of the team, is put to the test, and he is unsure of which path to take.
Related Posts