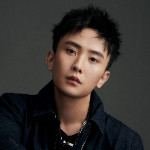 Sun Yue dramas, movies, and TV shows list contains the best TV series, films of Sun Yue and the ongoing and upcoming shows. The list will be updated continuously, bookmark this list to get the latest tv shows of Sun Yue.
Sun Yue Dramas List
2023-11-03

#1

Urban, Romance, Comedy

Bai Lu, Dylan Wang

A love story between a bossy CEO, Shi Yan, and a "foolish" female protagonist, Zheng Shuyi. They embark on a love journey due to a misunderstanding. Career-driven financial journalist Zheng Shuyi, who was determined to secure the front page, made great efforts to obtain an exclusive interview with Mingyu Yunchuang CEO Shi Yan. They left a deep impression on each other. Zheng Shuyi wrote several objective and concise reports through in-depth research on various industries, while Shi Yan continued to seek out potential and socially responsible start-ups for investment, hoping to give back to society. Shi Yan found that Zheng Shuyi's views conveyed through her reports always coincided with his own, and accepted her invitation to do a series of reports on Mingyu Yunchuang. Zheng Shuyi and Shi Yan analyzed the industry together, exchanged views, and used new media channels to bring the latest financial information to readers. They also faced various difficulties and challenges in the investment and interview process, and their hearts gradually approached each other in the back-and-forth exchange. In the end, Zheng Shuyi's career ambition to create an electronic magazine was realized, and Shi Yan led Mingyu Yunchuang to complete successful investments, opening up a new world for their careers and ultimately finding love together.

2022-09-05

#2

Urban, Life, Romance

Qin Hailu, Jin Shijia, Michelle Bai

Lei Li is an elite woman in the workplace, Ren Duomei is a beautiful housewife, and Shen Jianan is a newcomer to society. The three women, wearing "labels", unite together in order to escape their "shackles". They face the difficulties along the way with optimism and embark on a journey together to find happiness.
Related Posts