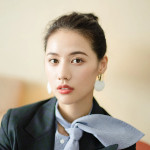 Dong Qi dramas, movies, and TV shows list contains the best TV series, films of Dong Qi and the ongoing and upcoming shows. The list will be updated continuously, bookmark this list to get the latest tv shows of Dong Qi.
Dong Qi Dramas List
2018-10-18

#1

Historical, Fantasy, Suspense

Janice Wu, Zheng Yecheng, Zhang Yujian

In Luoyang of the Tang Dynasty, Ye Yuan'an, the daughter of the Minister of Household Affairs, is a good fighter. In a case, she mistakenly befriends the brave constable Zhao Lanzhi. They work together to solve cases and get to know each other. Yuanan rescues a mysterious man with amnesia, Mu Le, from the market and takes him as her servant. It is unexpected that Mu Le gradually develops a love for her. In many cases, they work closely together to solve strange cases and foil the conspiracy of the State Master Tengyo who tries to seize the most precious nine-star rosary. The princess Ming Hui, a disciple of Tianqiao, falls in love with Lan Zhi and uses Yuan An's life to coerce him into marriage. Yuan An feels doubly lost and says that she will marry Mu Le in a fit of pique, but is misunderstood by Mu Le. When Mu Le is sad, he finds out that he is a foreign prince in distress, so he steals the nine-star rosary and returns to his country to take revenge. Yuan An, Zhao Lanzhi, and Ming Hui track and find Mu Le, they joined hands to put down the scourge, and they also found their true love.
Dong Qi Movies List
2018-07-13

#1

Fantasy, Action, Romance

Leo Wu, Tony Leung Ka Fai, Carina Lau

Hundreds of years ago, Asura King who had three heads, decided to launch a war against the heavens, seeking to change the natural law of the cycle of rebirth based on good and evil. Asura was defeated and lost the "head of insight", being imprisoned in the realm of purgatory. A hundred years later, Asura desired to launch another attack on the heavens, but in order to open the gates of heaven, he needed to find his missing "insight head" and merge with it. In a mountain village in the human realm, a young shepherd named Ru Yi was suddenly found by Asura and taken into his world. In the palace of Asura, RU Yi was treated like a king and indulged in all sorts of unprecedented desires. However, when he saw Asura recklessly destroying life and learned that he was the reincarnation of the missing "insight head" and was to merge with Asura to destroy the heavens, he angrily fled the palace. The beautiful and kind-hearted leader of the Asura rebellion, Hua Rui, followed her teacher's wishes to guard the six realms. Her appearance changed Ru Yi's fate, and he discovered his true desire in life - love. With the inspiration of love, Ru Yi found the power of goodness and single-handedly defeated Asura, saving the entire six realms and becoming the new generation of Asura king. Despite having all desires at his fingertips, he made a surprising decision.
Related Posts