Dragon Day, You're Dead – Anson Qiu, Hou Peishan
Dragon Day, You're Dead is a youth romantic comedy directed by Li Yaobo, starring Anson Qiu Henan, Hou Peishan, Miles Wei, Shi Xuejing, and Huang Qianshuo.

The drama is based on the novel "Long Ri Yi, Ni Si Ding Le", which tells the story of Zhang Jingmei, an honor student, and Long Riyi, a "school bully", who fall in love with each other after experiencing a series of events together.
Details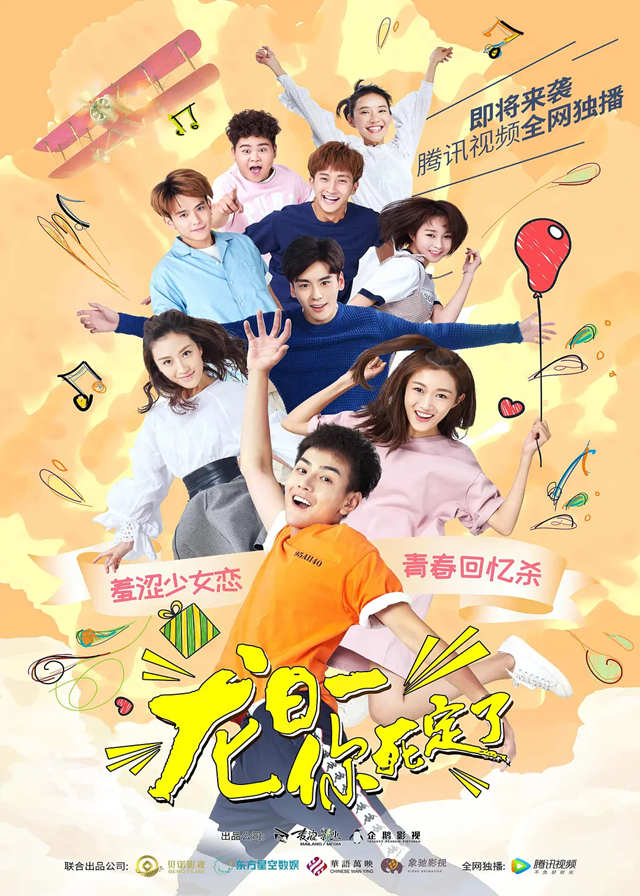 English Title: Dragon Day, You're Dead
Chinese Title: 龙日一,你死定了
Genre: School, Romance, Youth, Comedy
Episodes: 40
Duration: 25 min.
Director: Li Yaobo
Writer: Zhang Ning
Producer: Fang Guoyuan, Yu Jiaoyu, Shen Lingwei
Produce Company: TENCENT PENGUIN PICTURES, MAILANG FILM MEDIA
Broadcasting Website: WeTV
Released Date: December 7, 2017
Cast

Anson Qiu as Long Riyi

Hou Peishan as Zhang Jingmei

Miles Wei
as Long Haiyi

Shi Xuejing as Luo Yangyang

Zhang Keyuan as Ke Mocheng(Mo Yu)

Jaster as You Tanzheng(You Yu)

Huang Qianshuo as Jin Chunxi

Kerry Hsu as Bai Yun'er

Zeng Liyao as Fan Bingbing

Zhu Tingchen as Han Zhihe
Synopsis
At the beginning of the new school year, Zhang Jingmei started her new life with the imagination of a good campus.
She has been pretending to be a "lady", but by mistake, she has gotten into trouble with the number one "bully" on campus, Long Riyi.
In order to maintain her image, Zhang Jingmei reluctantly becomes the "slave" of Long Riyi, during which she must obey any unreasonable arrangement of Long Riyi, and must also accept his sudden harassment at any time.
After some unsuccessful coordination of tolerance, Zhang Jingmei finally could not stand it anymore and decided to launch a counter-attack plan, and began to collect all the weaknesses in the life of Long Riyi.
Thus, a battle of "freedom" began…