Beyond Prescriptions – Ding Yiyi, Wang Haoge
Beyond Prescriptions is a costume romance drama directed by Gu Chuan and Ba Chenxu, starring Ding Yiyi, Wang Haoge, Zong Yuanyuan, Xi Er Li, Xu Yuxuan, Chen Yilin, Liu Hao Xin, and Jiang Chen.
Details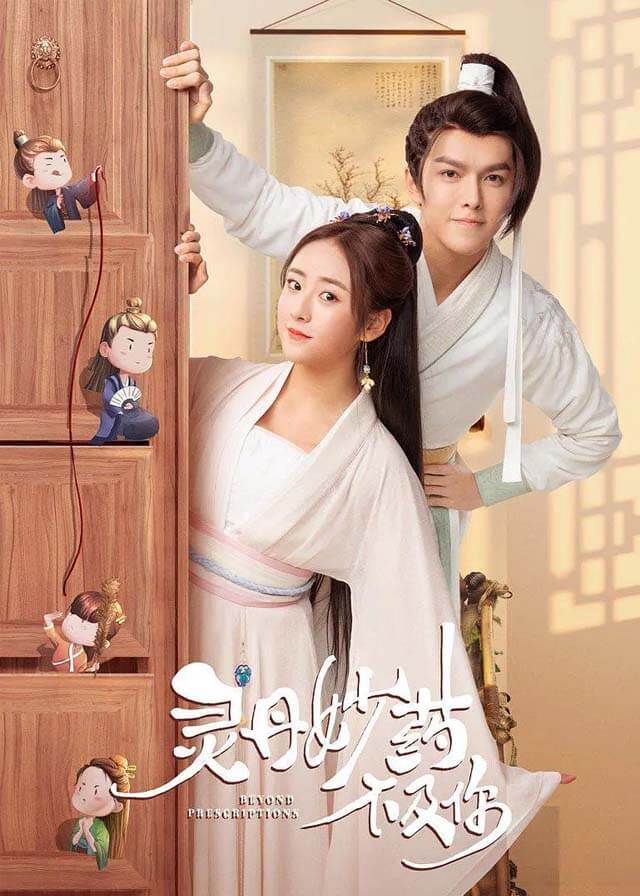 English Title: Beyond Prescriptions
Chinese Title: 灵丹妙药不及你
Genre: Historical, Romance, Comedy
Tag: Strong Female Lead, Attempted Murder, Amnesia, Calm Female Lead, Doctor, Secondary Couple
Episodes: 12
Duration: 30 min.
Director: Gu Chuan, Ba Chenxu
Writer: Xia Mengying, Hong Jing
Producer: Yan Shaogen, Huo Yun
Product Company: Wu Er Film, Tian Zhen Wu Xie, Fengmi Pictures
Released Date: 2021-09-29
Boradcast Website: Fresh Drama, Idol & Romance
Cast
Synopsis
The female physician, Yi Hua, is on her way to the mountains to collect medicine when she suddenly comes across Ye Xiang, who is unconscious and injured. She took him back to the medical clinic for treatment.
Ye Xiang has lost his memory as a result of his injuries and has also developed a split personality, sometimes well-behaved and sometimes violent. Yi Hua took him in as a medicine boy and called him Yun Gui.
Yun Gui starts to make a fierce pursue of Yihua because of the kindness he received for saving his life.
In the process of being entangled with Yi Hua, Yun Gui befriends Pei Yingying and Fang Chengtian, and together with all his friends, they start an exciting story of friendship, love, and intrigue.
You May Also Like
Related Posts