A Love For Dilemma – Song Jia, Tong Dawei, Jiang Xin
A Love For Dilemma is a realistic drama directed by Zhang Xiaobo, starring Song Jia, Tong Dawei, Jiang Xin, and Li Jiahang, with Zhang Guoli in a special role, and Shan Yuhao, Wuze Jinxi, and Liu Chutian as the support roles.

The drama is based on the novel of the same title by Lu Yingong, and tells the story of a Chinese family in the "junior high school" stage.
Details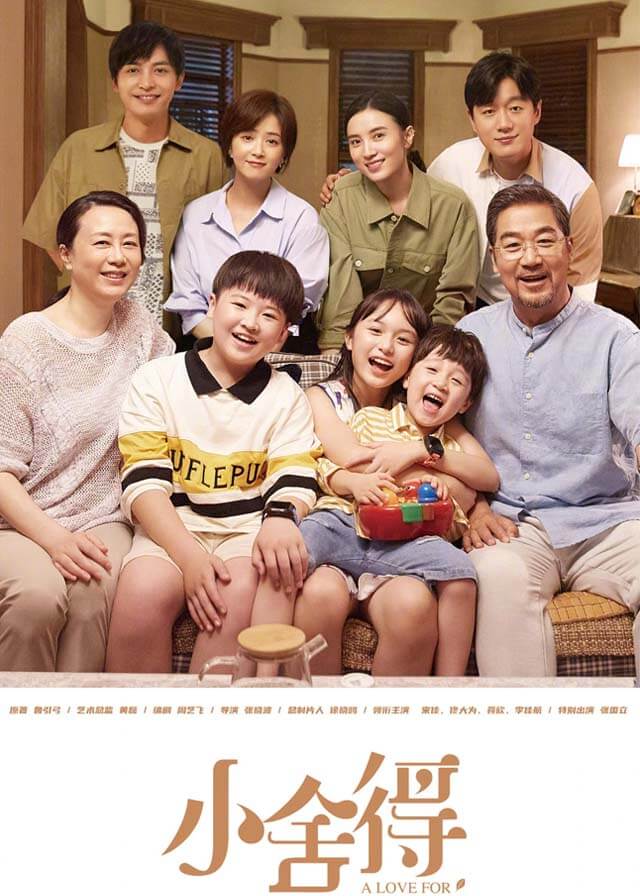 English Title: A Love For Dilemma
Chinese Title: 小舍得
Genre: Life, School
Episodes: 43
Duration: 45 min.
Director: Zhang Xiaobo
Writer: Zhou Yifei
Producer: Xu Xiaoou
Product Company: Linmon Pictures
Broadcasting website: iQIYI
Release date: April 11, 2021
Cast

Song Jia as Nan Li

Tong Dawei as Xia Junshan
Jiang Xin as Tian Yulan

Li Jiahang as Yan Peng
Synopsis
Nan Li is anxious about her daughter Huanhuan's declining grades and realizes the necessity of tutoring.
From then on, Huanhuan embarks on the hard road of tutoring.
After a series of accidents surrounding Huanhuan's primary education, Nan Li and Xia Junshan finally wake up and decide to give their child a happy childhood.
Nan Li's classmate and colleague Tian Yulan, who is pregnant with her second child, always has a distrust of her husband Yan Peng and adopts a stalking policy at all times, which affects the couple's relationship.
She focuses on the cultivation of her son Yan Ziyou.
Yan Ziyou is a good boy in the eyes of many parents, but the pressure from his mother always makes him mentally unbalanced whenever he has important competitions.
Zhang Xue'er is the class teacher of Xia Huanhuan and Yan Ziyou.
She is moved by the diligence of the rural child Mi Tao and volunteers to provide extra lessons for her, which is reported by others.
She is disheartened to leave the school, refuses Yan Qing's solicitation and open a private tutoring class.
Mi Tao has to return home to recuperate due to a psychological breakdown caused by excessive pressure, which hits her hard, and she is determined to return to school to give her students a better way of education.