Love Together (Trial Marriage) – Chen Ze, Wang Peihan
Love Together(Trial Marriage) is a sweet romantic web drama co-directed by Luo Peng and Chen Chuan, led by Chen Ze, Wang Peihan, and Li Yan, co-starring Zong Muyi, Chen Siyu, Su Yuhang, Zhao Yan Guo Chang, and Bai Xi in special appearances.

The drama is adapted from Mo Chuhua's popular novel with the same title. The drama tells the story of the two young heirs of the Ye Group and the Gu Group, who are engaged to each other for 99 days in a business marriage agreement for business interests. Without any affection, they support each other and grow together. In the process, they get to know each other and fall in love.
Details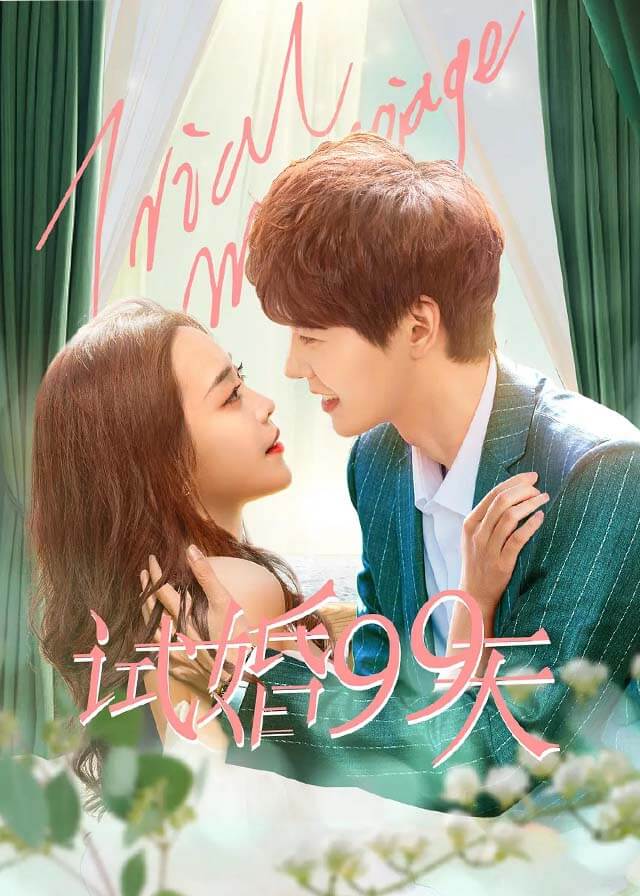 English Title: Love Together (Trial Marriage)
Chinese Title: 试婚99天
Genre: Urban, Romance, Comedy
Tag: Rich Male Lead, Contract Marriage, Nice Male Lead, Rich Female Lead, Cold Female Lead, CEO Female Lead
Episodes: 24
Duration: 45 min.
Director: Luo Peng, Chen Chuan
Writer: Yu Shanqing, Xiong Fang, Xiao Li Jie Min, Tan Ying, Luo Shu, Chen Chuan
Producer: Zhang Xiao, Xu Wenrou, Wen Cong
Product Company: Funcola, Yingna Media, Zongheng Literature, PARADISE CORPORATION LTD
Released Date: 2021-08-20
Boradcast Website: iQIYI
Cast
Synopsis
In order to solve the crisis of the group, Gu Lingse, the female domineering boss of the group, and Ye Chengshu, the puppet president, agree to be engaged for 99 days.
They love and hate each other but fake marriage became true with the push of friends.
Just when everyone thought everything was calm and quiet, Ye Chengshu's good buddy Jiang Han revealed his ambition.
How will the "president trainee" with the help of his "domineering wife" keep the family foundation ……
You May Also Like
Related Posts