Scent of Love – Wang Xuan, Xu Bin
Scent of Love is a historical fantasy romantic comedy directed by Zhang Nan, starring Wang Xuan, Xu Bin, Song Yixiong, Liu Jiaxi, Zhang Guansen, Wei Ran, Liu Shuai, and Yuan Ziming, with Wu Haoze in a special appearance.
The drama is adapted from the novel of the same name by Hai De Wen Du.
Details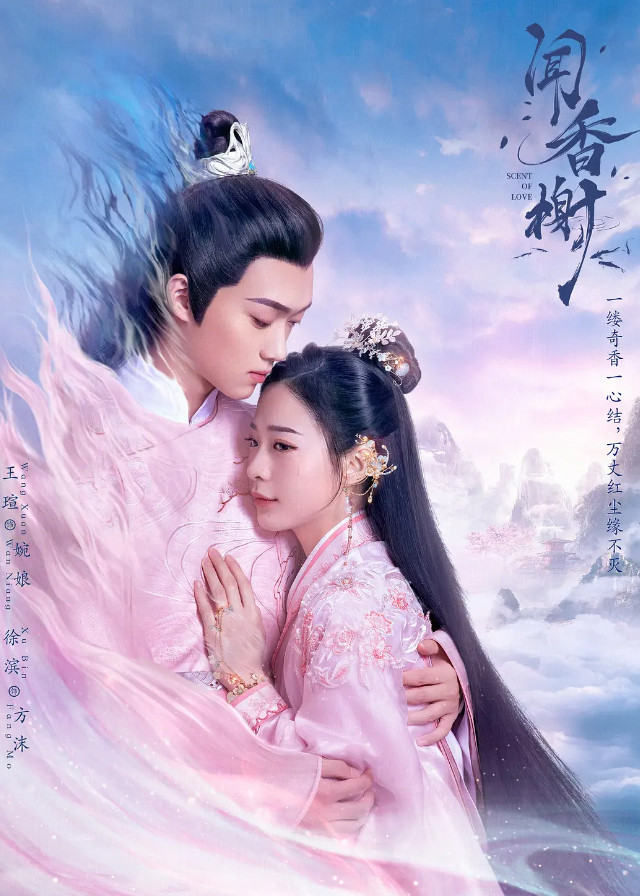 English Title: Scent of Love
Chinese Title: 闻香榭
Genre: Historical, Romance, Fantasy, Comedy
Episodes: 14
Duration: 40 min.
Director: Zhang Nan
Product Company: Sohu TV
Released Date: 2022-08-11
Boradcast Website: KUKAN, Caravan中文剧场
Cast
Synopsis
The carp demon Wan Niang, who has been hidden in the human world for 300 years, opens an Scent workshop in the capital, "Wen Xiang Xie".
Here she meets the "destiny" she has been waiting for for several lifetimes – Fang Mo, the young master of the Fang family, who wants to buy Wen Xiang Xie.
Fang Yuren, the second young master of the Fang family, is unintentionally saved by Lan Ze, a disciple of the Ling Jing Men, who was dressed as a man, when he was in conflict with Wan Niang.
The two "misunderstood" lovers finally get togehter after a lot of twists and turns and farce.