My Annoying Roommate – Ji Meihan, Zhang Jiashuo
My Annoying Roommate is a youth school comedy directed by Si Cheng, starring Ji Meihan, Zhang Jiashuo, and Xu Bin.
Details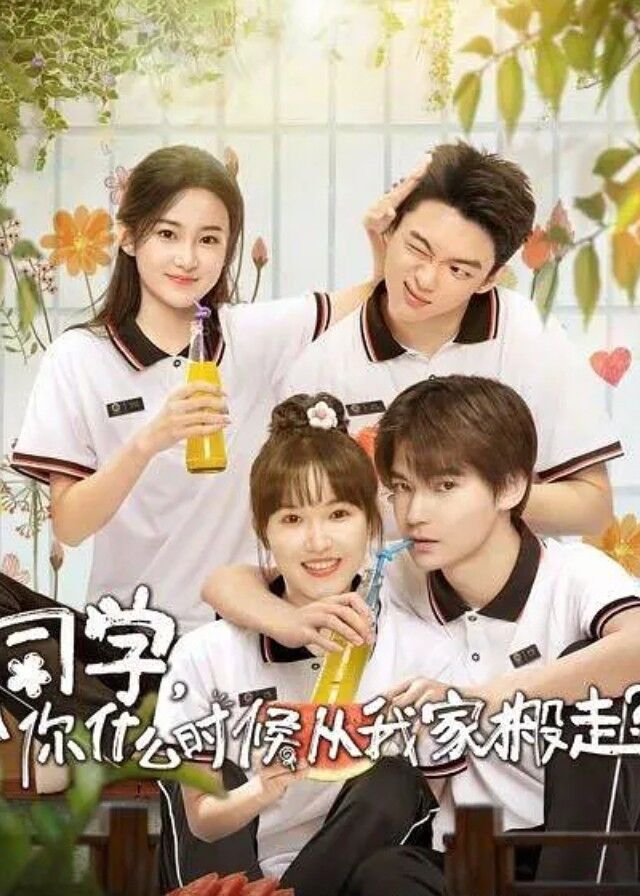 Cast
Synopsis
In the second year of the high school, Su Qiao, who was at the top of the food chain in Fugua Village, welcomed her new desk partner, Lin Zilu. He was far from being a pleasant addition, as he seemed to bring bad luck to Su Qiao. He caused Su Qiao to fall into a mud pit at school, resulting in her punishment. To make matters worse, he wanted to stay at Su Qiao's house and ended up taking her bedroom. Su Qiao couldn't help but think, "Classmate, when will you move out of my house?"
Previously a small performer, Lin Zilu not only didn't move out but quickly became friends with his classmates: Guan Jinjin, Fang Liang, and Wang Nianyu. The cool and handsome boy gradually transformed into a funny figure. They worked on the farm together, ran a small store together, went fishing together, studied together, and enjoyed healing moments from each other in the adventures of the old house. Fang Liang's years of unwavering confession finally received a response from Guan Jinjin. As for Lin Zilu, he confessed his feelings to Su Qiao before leaving. Wang Nianyu, on the other hand, had nothing on his mind except raising pigs.
As the last year of high school approached, everyone had clearer goals in mind. They made a promise to meet again in college.
Reviews
Emma Daisy

Ji Meihan, Zhang Jiashuo, and Xu Bin Bring You an Unprecedented Joyful Experience!

"My Annoying Roommate" is a youthful campus healing comedy that will bring you an unprecedented joyful experience!

Director Si Chenglai, with his rich experience and unique perspective, presents us with a vivid picture of youth. The cast includes powerful actors such as Ji Meihan, Zhang Jiashuo, and Xu Bin. They interpret their roles with exquisite acting skills, making each character vivid and unforgettable.

The story revolves around a group of young people in a vibrant rural school. They grow in learning, life, and friendship, sharing many unforgettable moments. This drama portrays the bits and pieces of campus life in a light and humorous way while conveying the power of friendship, family, and love.

In this drama, we see the young people's persistent pursuit of their dreams and their bravery and persistence in the face of difficulties. These characters are like friends around us, and their joys and sorrows resonate with our emotions.

Moreover, the drama incorporates a strong rural flavor, allowing the audience to feel as if they are immersed in that beautiful era. Here, you can sense the passion and vitality of youth and experience the hardships and joys of growing up.

In summary, "My Annoying Roommate" is a work that combines humor, education, and entertainment. It can make you burst into laughter and also move you to tears. In this fast-paced society, let's step into this drama together and feel the beauty of innocence!
You May Also Like
Related Posts