Renascence – Chen Zheyuan, Li Mozhi
Renascence is a historical and suspenseful drama co-directed by Liu Haibo and Shen Yang, starring Chen Zheyuan, Li Mozhi, Zhang Junning, Cheng Yanqiu, Yan Zidong, Zhang Xuan, and Zong Fengyan.
The drama tells the story of Yao Moxin, the Empress of Da Chu, who is murdered by a traitor and is reborn in the body of her sister Yao Mowan, and then fights side by side with Prince Su, Ye Junqing. They grow up and gain friendship and true love as they search for the truth and solve the mystery.
Details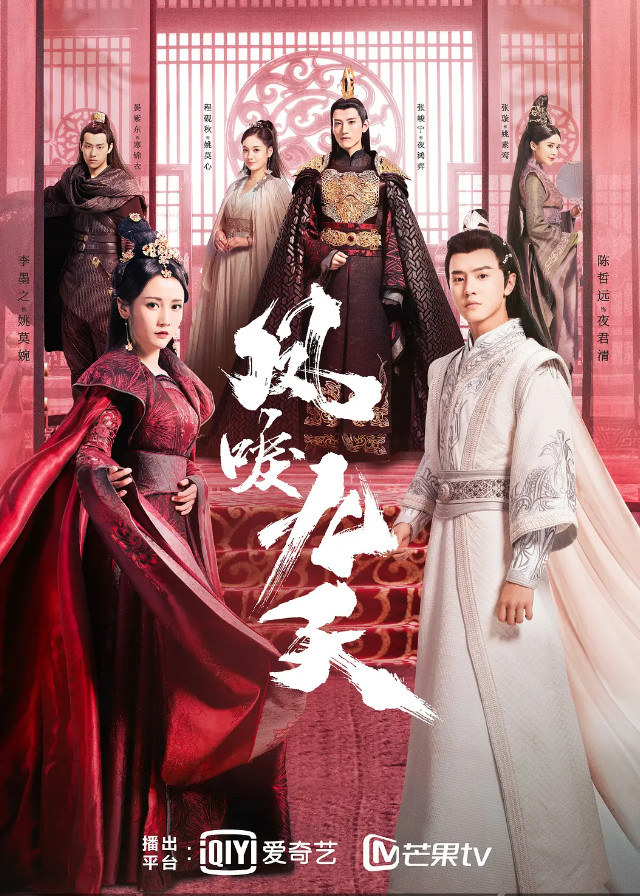 English Title: Renascence
Chinese Title: 凤唳九天
Genre: Historical, Fantasy, Suspense, Romance
Tag: Revenge, Smart Female Lead, Strong Female Lead, Strong Male Lead, Love Triangle, Amnesia
Episodes: 36
Duration: 45 min.
Director: Liu Haibo, Shen Yang
Writer: Qiu Xing
Producer: Hua Ping
Product Company: iQIYI
Released Date: 2020-09-22
Watch On: iQIYI, 爱奇艺, Viki
Cast
Synopsis
The Empress of Great Chu, Yao Moxin was murdered by traitors in the imperial court, while after a thunderstorm and lightning, her soul went inside her sister Yao Mowan.
At the moment, Yao Mowan is being chased by her enemies and loses her memory after falling off a cliff.
Yao Mowan and Prince Su of Great Chu, Ye Junqing, gradually fall in love through a series of incidents. But just when they both want to express their affection for each other, Yao Mowan learns that she is Yao Moxin and that she has been assassinated by her enemies.
In order to take revenge, Yao Moxin enters the palace again as her sister Yao Mowan.
When she first enters the palace, Yao Mowan finds her sister Mo Xin's enemy among several concubines and realizes the nature of the emperor, Ye Hongyi. She is determined to reclaim the kingdom for YeJunqing.
In order to take revenge, Yao Mowan befriends Chu Mobei, Han Jinyi, and others.
Yao Mowan finally fulfills her dream and returns the kingdom to her beloved, Ye Junqing.
Reviews
You May Also Like
Related Posts