Poisoned Love – Ma Mengwei, Ao Ruipeng
Poisoned Love is a healing romantic drama co-directed by Chen Gang, Shao Yuhua, led by Ma Mengwei, Ao Ruipeng, and co-starring Luo Zheng, Shi Qingyan, Ma Dongchen, and Wu Chengze.

The drama tells a fated love story of a young girl who suffers from sleepwalking and two brothers, Shi Yi and Shi Meng.
Details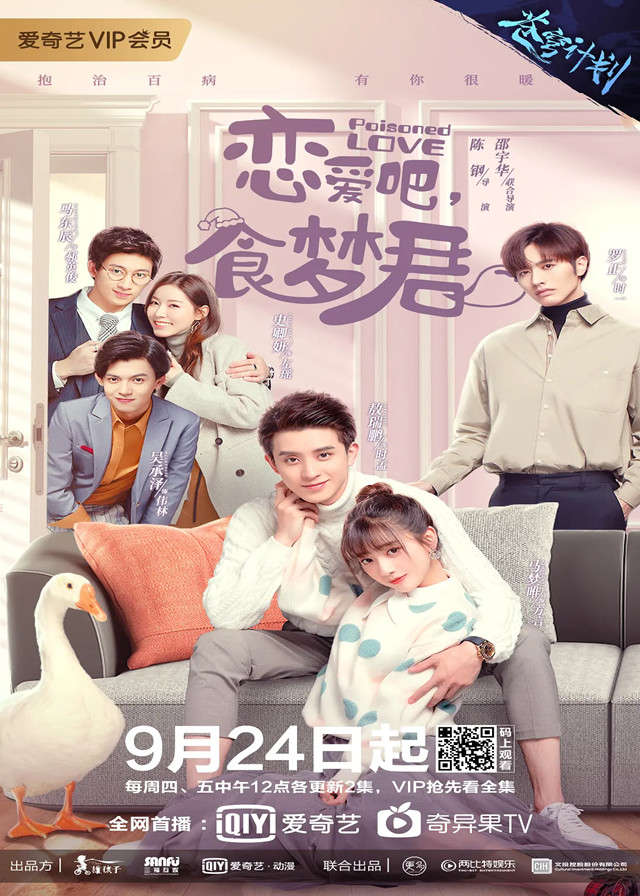 Cast
Synopsis
Fang Yan was affected by nightmare syndrome due to her childhood experience, but she was able to sleep easily after encountering the CEO, Shi Meng.
By mistake, Fang Yan took the popular singer Shi Yi as Shi Meng and started a journey of love in a misunderstanding.