Our Age Of Innocence – Zuo Xiaoqing, Guo Xiaodong
Our Age Of Innocence is a romantic drama directed by Zhou Xiaobing, starring Zuo Xiaoqing and Guo Xiaodong.
The drama tells the story of two compounds on Qianjin Lane, four families, and three generations of people over the course of three decades.
Details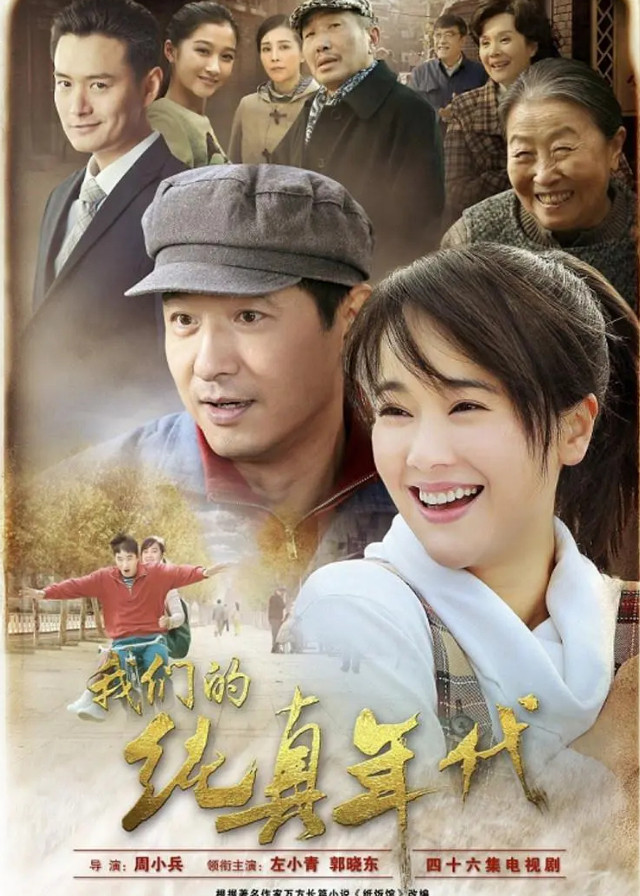 Cast
Synopsis
On the night of the Tangshan earthquake, Tu Qiang falls down a chimney and dies, with only You Ling present.
The You family spends the next five years in the midst of criticism, with Tu Qiang's brother, Tu Yang, guarding You Ling and encouraging her in silence.
Five years later, You Ling and Ma Xiaojian fall in love, despite the strong opposition of both parents.
Tu Yang is engaged to Liu Qing by arrangement with his family.
When Ma Xiaojian's business fails, You Ling borrows money from a Hong Kong businessman to buy a restaurant in the hope of starting a new business with Ma Xiaojian, but Ma Xiaojian thinks You Ling is betraying her and goes south alone.
You Ling is pregnant with Ma Xiaojian's child and gives birth to the child without telling anyone.
Sixteen years later, You Ling's restaurant is flourishing. Tu Yang and Liu Qing end their marriage.
Ma Xiaojian returns to his hometown, thinking that his child has been aborted by You Ling, and vows to take revenge, using various tactics that eventually lead to the liquidation of You Ling's company.
You Ling falls back into the civilian world and has to marry Yin Zhengguang. The marriage eventually ends in a peaceful breakup.
After the setback, You Ling does not despair and sets up her second business, "You's Wonton Shop", on the advice of Tu Yang. Ma Xiaojian leaves with regret.
With the encouragement of her daughter, You Ling finally accepts Tu Yang's confession.