Operation: Special Warfare – Vengo Gao, Hu Bingqing
Operation: Special Warfare is an anti-terrorism military drama produced by TENCENT PENGUIN PICTURES, led by Vengo Gao Weiguang and Hu Bingqing, co-starring Chi Ningning, Li Chuan.
Details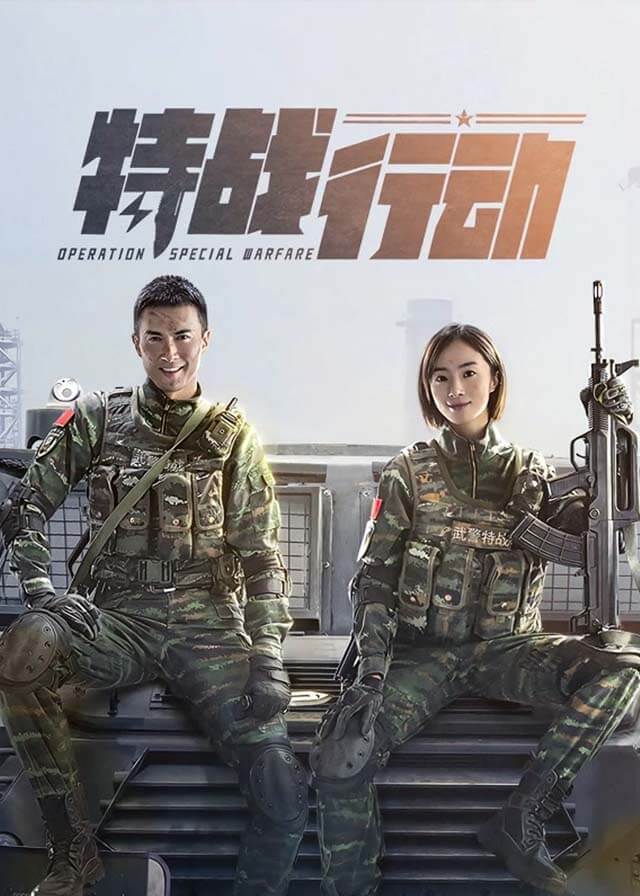 Cast
Synopsis
Under the inspiration of Qin Guan as the representative of the Armed Police Secret Service officers, Ning Meng, a college student in sports school, was recruited into the army with her classmates Liu Zhenzhen and Chen Xuan because of her martial arts skills.
The three girls with different motivations for joining the army were selected to join the " Secret Service Group 8″ after a lot of training.
During the terrorist tracking operation, Ning Meng strayed into the Gobi desert and lost contact with their superiors.
She was moved by Qin Guan's willingness to sacrifice himself rather than give up his comrades;
Liu Zhenzhen, who also had a crush on Qin Guan, died heroically to cover her.
Ning Meng, who had been deeply devastated, vowed to take revenge for his comrades.
A battle of revenge with a mission and responsibility opened the curtain in the plateau of no man's land.
Two years later, the terrorist activities active in a border area were effectively curbed, and the mature Ning Meng was determined to pursue a lifetime career in the military, while Chen Xuan returned to her alma mater to make up for her studies.
Reviews
You May Also Like
Related Posts