Mr. Durian (First love is Mr. Durian) – Yu Yijie, Wang Xinting
Mr. Durian (First love is Mr. Durian) is an urban romantic drama, starring Yu Yijie and Wang Xinting.
The drama is based on the comic book "Ta Zhu Zai Ni Xin Li Hao Dui Nian / 她住在你心里好多年".
Details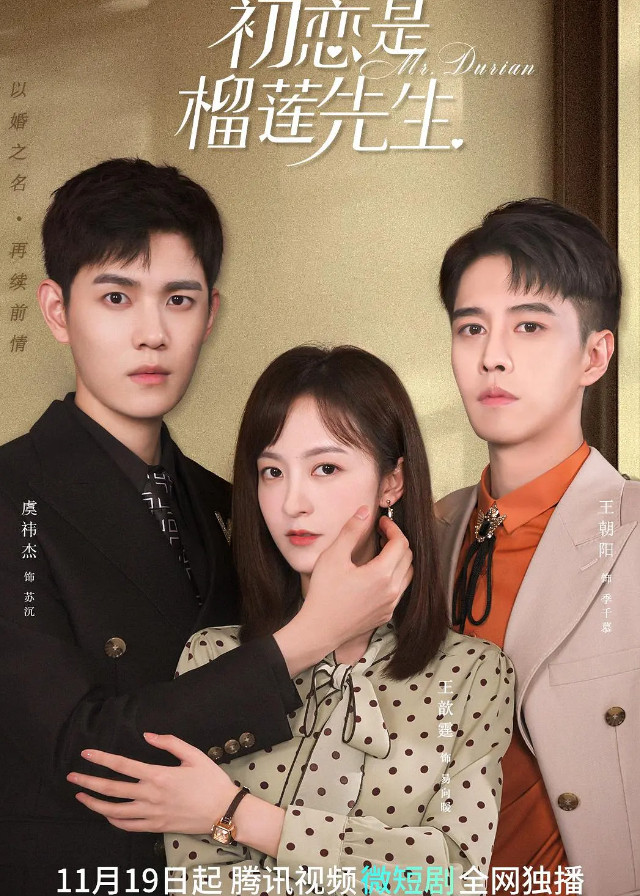 Cast
Synopsis
On the day Yi Xiangnuan returns to her hometown after three years abroad, she is forcibly taken away by her ex-boyfriend Su Chen, forcing her to marry him.
Su Chen waited for Yi Xiangnuan for three years, but he did not hear from her for three years, and the time did not change his love for her.
However, Yi Xiangnuan always thought that Su Chen married her to get back at her for leaving without saying goodbye back then.
It is not until she joins Su Chen's company and becomes his direct subordinate that she discovers Su Chen's long-buried feelings for her.
At the same time, Su Chen assists Yi Xiangnuan in investigating the real cause of Yi's father's death, and the truth gradually emerges…
You May Also Like
Related Posts