Make a Wish – Ren Youlun, Gia Ge
Make A Wish is a fantasy sweet romance drama directed by Gao Peng, starring Ren Youlun, Gia Ge, Chen Haolan, and Wang Tianyu.

It tells the story about the Buddha-like shopkeeper Chi Yan, who has social Social Phobia, the strange "meow" girl Xiao Huo, the cool reporter Qin Mingming and the loquacious veterinarian Xu Zihao.
Details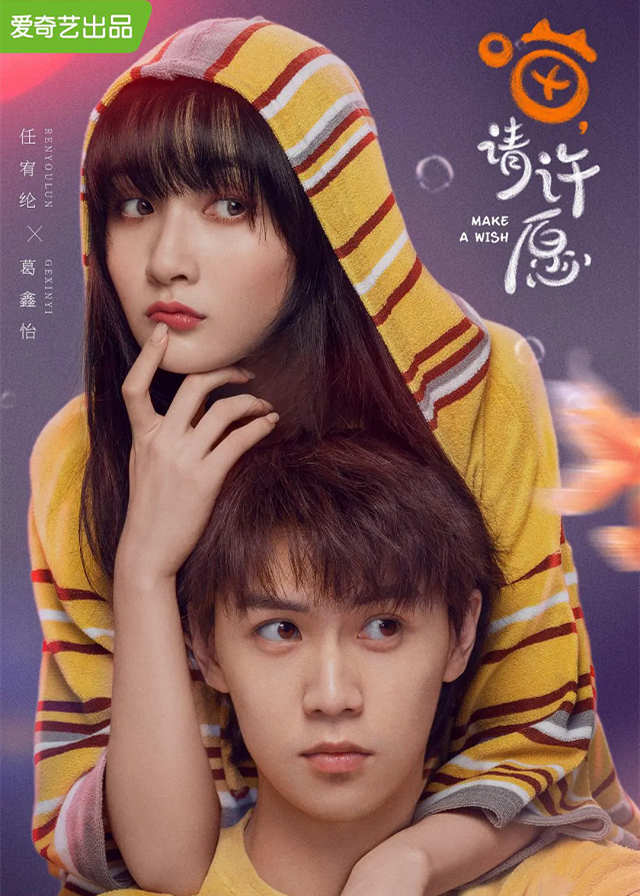 English Title: Make A Wish
Chinese Title: 喵,请许愿
Genre: Fantasy, Romance
Episodes: 24
Duration: 45 min.
Director: Gao Peng
Writer: Chen Tong
General producer: Shao Wenyi
Product Company: iQIYI
Broadcasting Website: iQIYI
Released Date: July 8th, 2021
Cast

Ren Youlun
as Chi Yan

Gia Ge
as Xiao Xiu

Chen Haolan as Qin Mingming

Wang Tianyu as Xu Zihao
Synopsis
The Buddha-like youth Chi Yan accidentally saved a small white cat. However, the cat transformed into a beautiful girl Xiao Xiu overnight.
It turns out that Xiao Xiu comes from the parallel world of the cat star. Due to Chi Yan's rescue, she has to complete the "cat's requite" to return to the cat star. However, Chi Yan is unable to make his deepest wish, and Xiao Xiu's journey home is plagued with difficulties.
Xiao Xiu has to move into the bookstore of Chi Yan, their life of living together begin.