Love O'Clock – Peng Chuyue, Sharon Wang
Love O Clock, is a sweet fantasy comedy, starring Peng Chuyue, and Wang Chengxuan.

The drama tells the story of Lu Yunzhi, the star editor of a publishing house, who is highly self-disciplined, and has a strict time plan for everything, he meets He Zhen, a quirky young girl with a strange brain and a strong power of action.
Details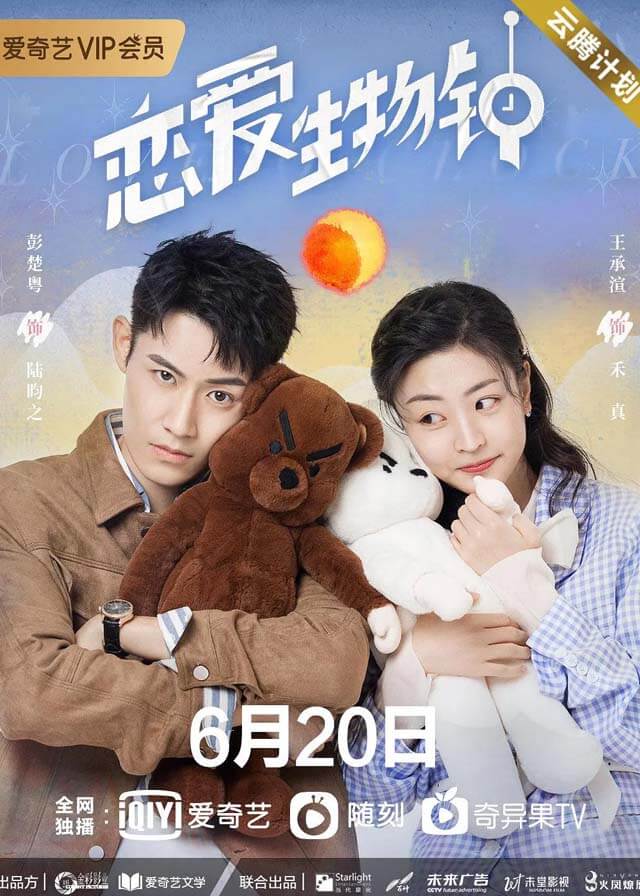 English Title: Love O'Clock
Chinese Title: 恋爱生物钟
Genre: Romance, Comedy, Fantasy
Episodes: 24
Duration: 45 min.
Director: Xi Dao
Producer: Gong Yu
Product Company: iQIYI
Released Date: 2021-06-20
Boradcast Website: iQIYI
Cast
Synopsis
In order to become a contracted author with Yu Shu publish house, the young author, He Zhen, uses an antique clock to please his editor-in-chief, Lu Yunzhi, who has a regular work schedule, but she happens to encounter a total solar eclipse while delivering the clock.
The mysterious power of the antique clock is awakened and they are forced to exchange their biological clocks. In order to solve the various conditions brought about by the sudden change of biological clocks, the two enemies who insist on not seeing each other anymore have to start "trading".
As time goes by, Lu Yunzhi, who is aloof and unexpressive, becomes attracted to He Zhen and takes the initiative to pursue her, starting a fantasy and romantic sweet love affair with her.