Love Is Ture – Liu Tao, Du Chun
Love Is Ture is an urban romantic drama directed by Lv Xing, starring Liu Tao and Du Chun, co-starring Li Nian, Wang Yuanke, and Yuan Wenkang.

This drama tells the story of three women from different backgrounds who face the pressure of childbirth, their careers, and their families, and take a different path in life. In the end, each of the three women grows up and breaks through the difficulties to realize their self-worth and welcome their happiness.
Details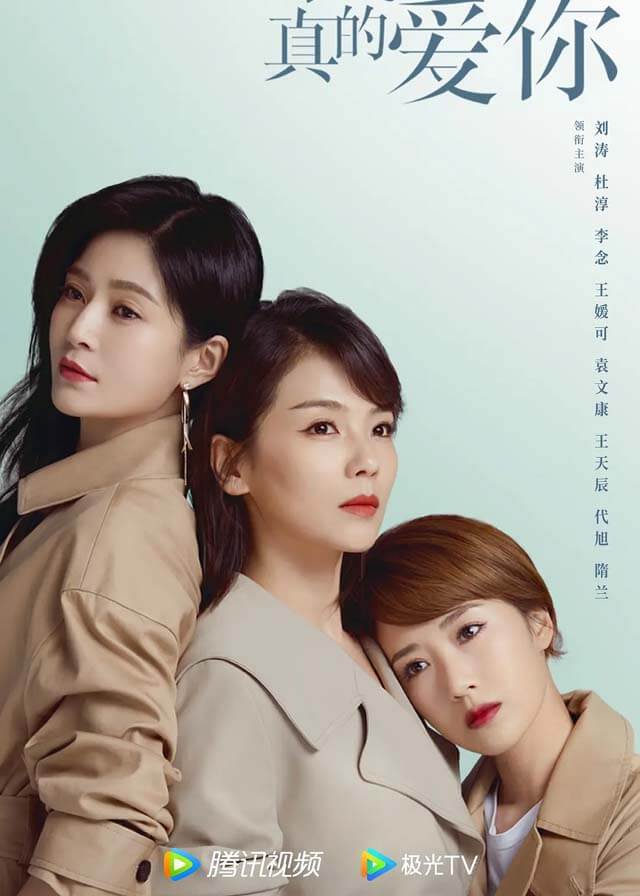 English Title: Love Is Ture
Chinese Title: 我是真的爱你
Genre: Urban, Romance
Episodes: 40
Duration: 45 min.
Director: Lv Xing
Writer: Ding Ding, Wang Wanping
Producer: Yu Yi
Product Company: Hao Han
Broadcasting Website: iQIYI
Released Date: July 18, 2021
Cast

Liu Tao as Xiao Yan

Du Chun as Mo Ming

Li Nian as You Ya

Wang Yuanke as Chen Jiaorui

Yuan Wenkang as Qi Bin

Dai Xu as Cheng Haonan

Wang Tianchen as Yan Zhi
Synopsis
Xiao Yan, an independent woman in the workplace, is determined to enter the top echelons of the Sia Group and create a domestic original make-up brand. As a result of her outstanding performance, she was appointed to take charge of the maternal and infant product which is more promising.
This is a great challenge for Xiao Yan, who preaches that true love is only for you and insists on being a dink. With the help of her best friend Yuya, a full-time mother, Xiao Yan gradually understands the difficulties and hardships of motherhood, and her strong and independent values gradually change Yuya's dependent and clingy personality.
As Xiao Yan prepares for her project, her fellow competitor Chen Jiaorui has to withdraw due to her pregnancy. When Chen Jiaorui returns to the workplace after giving birth and is anxious about balancing family and work, it is Xiao Yan who helps Chen Jiaorui regain her confidence and confirms that her love for her child is selfless and sincere.
At the same time, Xiao Yan is moved by the love of the two mothers and learns to love her family and friends, respect her mother, learn to "think differently" and understand the meaning of "true love". In the end, three women with different standpoints, with their love and perseverance, join hands to start their own business, support each other and explore together to build an inspiring life.