Girlfriend – Lawrence Wong, Xu Hao
Girlfriend is an urban romantic drama directed by Ming Yan, led by Lawrence Wong, Xu Hao, Wu Haoze, and Bai Xinyi, and co-starring Tu Bing, Wang Zexuan, Fu Shuyang, Wang Xiaocheng, and Ni Hanjin.

The drama tells the romantic story of Wen Xiaonuan, an actress who is hired to play the role of the crush of Ye Feimo, the president of An Ning Culture, in order to earn money for her family's Huangmei opera troupe. They eventually become a true couple.
Details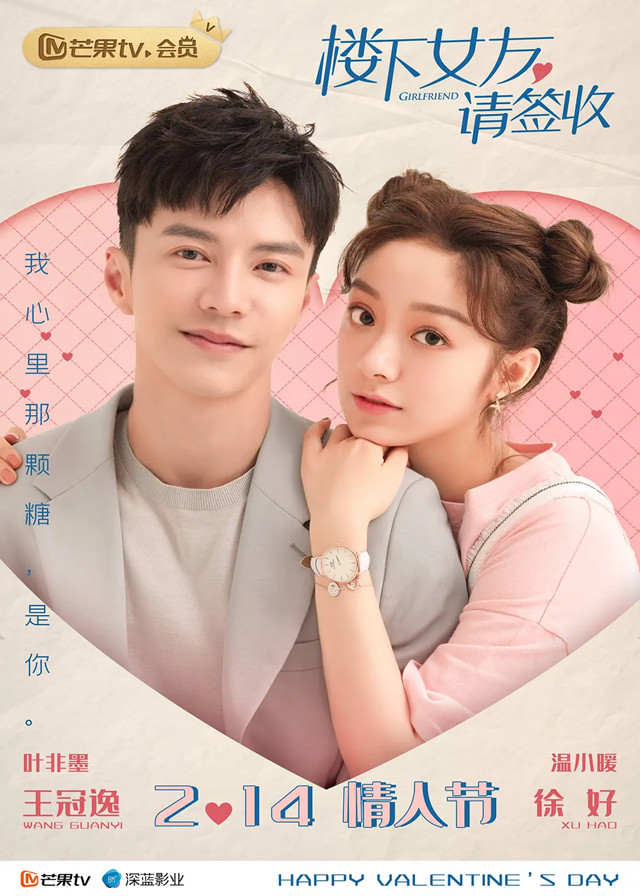 Cast
Synopsis
In order to produce good work, Wen Xiaonuan, a graduate of the acting department, paid for all her efforts.
To restart the project, Wen Xiaonuan sought the help of a well-known film and television investor.
Her optimistic, positive, humorous, and strong character brings "color" to Ye Feimo's life. Ye Feimo was gradually attracted to Wen Xiaonuan.
Meanwhile, Ye Feimo also made Wen Xiaonuanr understand that she must work as a craftsman to the project carefully, only then can she make good works.
Faced with difficulties, Wen Xiaonuan always insisted on, refusing to give up. At the key moment, Ye Fei Mo offered a hand.
They worked together to overcome the difficulties and finish the work and won the recognition of the market with their excellent quality.
They became business partners, determined to contribute their efforts to the development of Chinese films.
Reviews
You May Also Like
Related Posts