From Repair To Pair – Teresa Li, Zhang Chao
From Repair To Pair is an urban romance directed by Zha Chuanyi, starring Teresa Li Gengxi, Zhang Chao and Zhou Junwei, and co-starring Hu Dandan, Guo Xinyu, Wei Xiaoxiao, and Liu Xiaozhen, with Tian Yuan and Zhang Lei in special roles.
This drama is based on the novel "文物修复师". It tells the story of Qiu Yuan, who is determined to become a restorer of cultural relics, but by mistake enters the world of Qin Zhiyuan, a restoration expert, and takes him as his teacher, thus starting a funny life of love and healing between the master and the disciple.
Details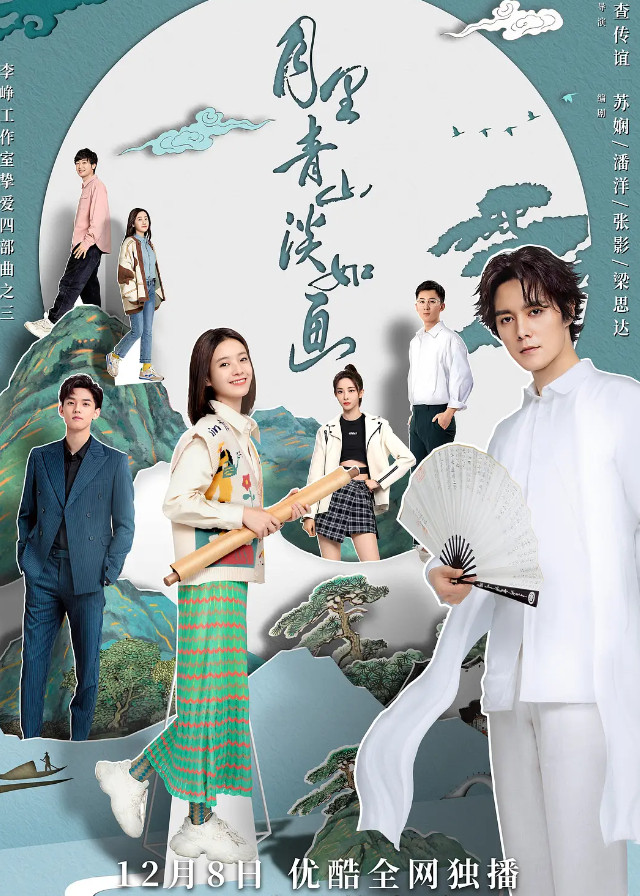 English Title: From Repair To Pair
Chinese Title: 月里青山淡如画
Genre: Romance, Urban
Tag: Love Triangle, Student-Teacher Relationship, Cold man/Warm woman, Multiple Couples, Eccentric Male Lead, Antiques
Episodes: 24
Duration: 45 min.
Director: Zha Chuanyi
Product Company: Perfect World Li Zheng Studio
Released Date: 2022-12-08
Watch On: Youku, youku.tv
Subtitle:
English, Chinese, Thai, Indonesian, Malay, Vietnamese, Spanish, Portuguese
Cast
Synopsis
Qiu Yuan once dreamed of becoming a restorer of cultural relics, but was unable to get into the business. After accidentally meeting Qin Zhiyuan, a restoration master who is also the owner of Iu Xin Zhai.
Qin Zhiyuan uses Qiu Yuan's technique to solve the crisis of Iu Xin Zhai, but puts Qiu Yuan in danger and they become acquainted. Qiu Yuan begins a career in restoration under Qin Zhiyuan's tutelage and develops affections during their time together.
However, Zuo Huairen, whom Qiu Yuan had a crush on years ago, suddenly returns to China to fight for the "Twelve Flower Gods". Zuo Huairen uses Luo Youqian and Qiu Yuan to set up Qin Zhiyuan, but his love and hatred for Qiu Yuan puts her in pain.
In the end the controversy subsides, Qin Zhiyuan and Qiu Yuan continue their career as restorers of cultural relics.
Reviews
You May Also Like
Related Posts