Flipped – Gao Hanyu, Charlene Chen
Flipped is an urban science fiction romantic drama directed by Zhang Lichuan, starring Gao Hanyu, Charlene Chen Yumi, Gu Landi, Lin Yanrou, Zhu Wenchao, and Jack Sun.

The drama tells the love story of Qi Xun and Feng Shuangshuang, a young girl who was down on her luck. They were a happy couple but missed each other due to a family entanglement. Finally, they reunited.
Details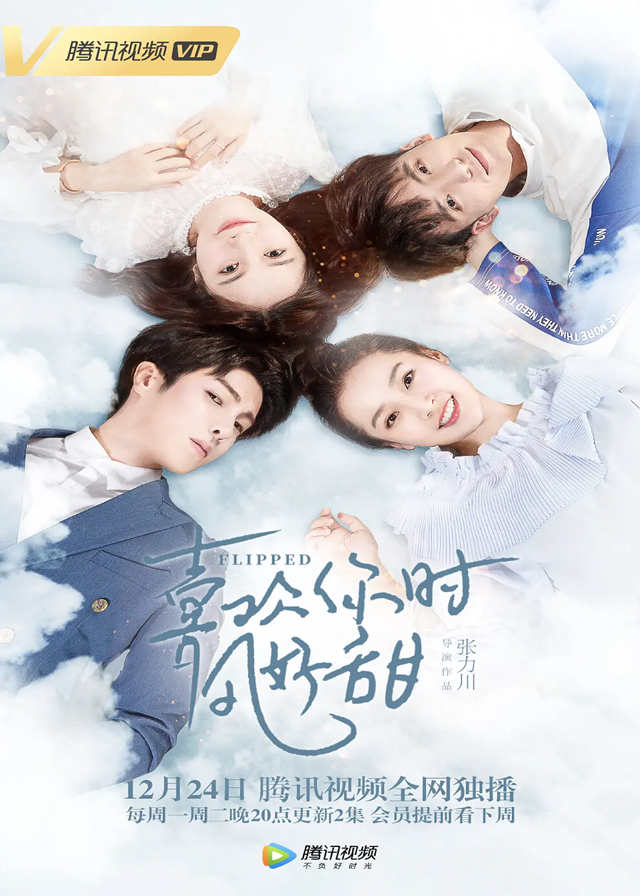 English Title: Flipped
Chinese Title: 喜欢你时风好甜
Genre: Urban, Romance, Sci-fi, Drama
Tag: Investigation, Love Triangle, Heartbreak, Tragedy, Brother-Sister Relationship, Terminal illness
Episodes: 24
Duration: 30 min.
Director: Zhang Lichuan
Writer: Wu Anjun, Xi Xiaoqin, Jian Bai
Producer: Yi Wenyang, Yao Ling, Chen Du, Xie Yingying
Product Company: TENCENT PENGUIN PICTURES
Released Date: 2018-12-24
Watch On: KUKAN, Viki, WeTV
Cast
Synopsis
Because of his ability to "enter" the place in the painting, Qi Xun suffers from headaches every time he uses this ability.
By chance, he meets Feng Shuangshuang, the "healer" of his destiny.
Qi Xun, who originally wanted to test Feng Shuangshuang's identity, unknowingly fell in love with her as he approached her again and again.
At the same time, a series of family secrets of the people around him and the previous generation was involved, How Qi Xun and Feng Shuangshuang should do in the end?
Reviews
You May Also Like
Related Posts