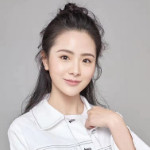 Qu Mengru dramas, movies, and TV shows list contains the best TV series, films of Qu Mengru and the ongoing and upcoming shows. The list will be updated continuously, bookmark this list to get the latest tv shows of Qu Mengru.
Qu Mengru Dramas List
2023-07-17

#1

Urban, Romance, Business

Liu Tao, Qin Hailu, Liu Yuning

He Huan hits rock bottom when her husband runs away from home, leaves behind huge debts, suffers a career setback and her mother falls seriously ill. With the encouragement of her friends, and after the initial experience of being at a loss, she faced all the difficulties head-on with resilience and started from scratch. With wisdom and sincerity, she overcame the difficulties of his mother's medical treatment and the trouble given by her creditors. And with persistence, she quickly grew from a grassroots hotline operator to a program host, returning to the peak of her career and becoming a light of her own. After realizing her personal dream, He Huan and his colleagues began to actively explore the path of traditional media's transformation into integrated media. With the help of online blogger Jiang Junhao, He Huan plunged into the "tide" of the times. After founding a successful self-media, she actively joined the construction of the TV station's integrated media. While her career is getting better, He Huan faces a new decision in her emotions. Her husband's selfishness and ruthlessness have led to He Huan's sobriety and independence. Her relationship with Jiang Junhao has evolved from dislike, and suspicion to understanding, consideration, appreciation, and admiration. They have eventually become mutual support with tacit understanding.

2023-04-28

#2

Historical, Comedy, Drama

Chen Tengyue, Qu Mengru, Joey Chua

The drama focuses on a series of stories about "Quan Zi Jin Zu". The investors who, in order to realize his macho dreams, wildly rewrite the script, the writer has no choice but to fulfill the hole repeatedly...

2023-04-07

#3

Urban, Romance, Life

Jiang Shuying, Yang Caiyu, Karlina Zhang

The challenges that life brings continue, and the five girls from the Ode to Joy community on the 22nd floor are facing new challenges and opportunities in their careers, lives, and relationships. Yezhenzhen has started a relationship with Dai Wei, and they get along very well. However, as someone who is devoted to scientific research, she inevitably gets caught up in various work-related criticisms and the tug-of-war between two families. Fang Zhiheng has finally emerged from her past shadows, but her personality has also gradually changed. This lively group on the 22nd floor has brought out her softer side. Zhu Zhe has repeatedly been suppressed by her superiors, but she believes that there is always a way out. There are many fields in a society where ordinary people can shine. He Minhong is still experiencing more setbacks, and under the influence of her boyfriend, she is drifting away from the girls on the 22nd floor. Yu Chuhui has invested more energy into her work and has finally overcome the confusion she felt since graduating. The 22nd floor is like a safe haven. Although there are occasional disputes and doubts among the five girls, they mostly understand and care for each other. They give each other help, sincerely exchange opinions, and face the ups and downs of life together. They all grow and transform themselves in their own ways.

2023-03-11

#4

Romance, Suspense, Thriller

Fan Zhixin, Qu Mengru

After months of preparation, Song Yifei and Qin Li finally held their wedding. However, the originally joyous ceremony ended in a nightmare-like encounter. Song Yifei grew up under the care of her family, and she was originally innocent and naive, longing for a perfect marriage. However, she discovered that her marriage was shrouded in lies. A stranger named Zheng Baosong appeared at the wedding and kept appearing in her life, and all the problems seemed to point to her husband Qin Li.

2023-02-08

#5

Romance, Drama

Wei Tianhao, Qu Mengru, Dai Gaozheng

Ye Qinglan, the daughter of the Ye family, is framed by the former young master of the Mu family and becomes an unwilling bride, and takes a series of revenge.

2021-03-20

#6

Historical, Political

Liu Tao, Vic Chou

The "Golden Box Alliance" left behind during the time of Zhao Kuangyin triggers the battle for imperial power in the Song court. Liu E (Liu Tao), an orphan girl from Shu Land, falls in love with the third prince Zhao Heng (Zhou Yumin) during the war. They go through the rebellion of the King of Qin, the three sons take over the power, the battle of Stillwater, and finally come to the end of their suffering. Liu E is a talented and respectful person who is trusted by Zhao Heng. Zhao Heng loses several sons one after another, the succession of the throne is imminent. The ministers and clans in the dynasty are fighting with each other for their own interests, or secretly allied. The Song dynasty is facing an unprecedented crisis. At the time of Zhao Heng's death, Emperor Renzong is young and weak. Liu E, in order to fulfill the wishes of Zhao Heng, takes charge of the dynasty behind the curtain closed, puts an end to the party disputes, builts water conservancy, establishes welfare, properly resolves the disputes and anxiety of the neighboring ethnic groups, and boldly employes new talents such as Fan Zhongyan, Yanshu, and Su Xun. This lays a solid foundation for the reign of Emperor Renzong for more than forty years after Emperor Renzong came to power.
Related Posts