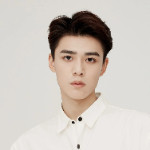 Yuan Ziming dramas, movies, and TV shows list contains the best TV series, films of Yuan Ziming and the ongoing and upcoming shows. The list will be updated continuously, bookmark this list to get the latest tv shows of Yuan Ziming.
Yuan Ziming Dramas List
2023-05-26

#1

Romance, Drama

Li Jiulin, Guan Chang

The love between Gu Meng and Xiao Hongye was destined to be a deadly trap. At that time, Gu Meng was the only daughter of the richest man and fell in love with the poor boy Xiao Hongye. However, on the day of their engagement, Xiao Hongye unexpectedly wiped out Gu's entire family, leaving only Gu Meng to escape. She then discovered that their two families were bitter enemies, and everything was part of Xiao Hongye's plot. Now, Gu Meng has returned as a vengeful person and intends to assassinate the powerful warlord Xiao Hongye. However, an accident occurs, causing her to lose her memory. Instead, she becomes a maid kept by Xiao Hongye and endures various forms of torture. Despite their completely reversed identities and the deep-seated enmity between them, they cannot help but fall in love with each other amidst manipulation, testing, crises, and protection. After experiencing various trials, Xiao Hongye intends to let go of all misunderstandings and resentments, starting anew. However, Gu Meng regains her memory and remembers everything. She cannot forgive herself for repeatedly falling in love with her "father's killer," sinking into guilt and pain...

2023-03-02

#2

Urban, Romance, Drama

Liu Xuwei, Guan Chang

Jiang Yiyi is a graduate student majoring in artificial intelligence. Ever since her twin sister passed away, she has been carrying a sense of guilt and has been determined to develop an AI that can "resurrect" her sister. This led her to enter the world of "AI guru" Gu Yu. Gu Yu, although hailed as a master in the field of AI, has a little-known mental illness. He has been searching for his childhood "green plum" to cure his illness, but by coincidence, he found Jiang Yiyi, the older sister of his "green plum". These two "romantic fools" who should not have fallen in love gradually grew closer to each other during their joint research project, as their values aligned. As they helped each other solve problems, the seeds of love began to sprout...

2022-08-11

#3

Historical, Romance, Fantasy

Wang Xuan, Xu Bin

The carp demon Wan Niang, who has been hidden in the human world for 300 years, opens an Scent workshop in the capital, "Wen Xiang Xie". Here she meets the "destiny" she has been waiting for for several lifetimes - Fang Mo, the young master of the Fang family, who wants to buy Wen Xiang Xie. Fang Yuren, the second young master of the Fang family, is unintentionally saved by Lan Ze, a disciple of the Ling Jing Men, who was dressed as a man, when he was in conflict with Wan Niang. The two "misunderstood" lovers finally get togehter after a lot of twists and turns and farce.
Related Posts