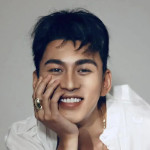 Jin Xianzheng dramas, movies, and TV shows list contains the best TV series, films of Jin Xianzheng and the ongoing and upcoming shows. The list will be updated continuously, bookmark this list to get the latest tv shows of Jin Xianzheng.
Jin Xianzheng Dramas List
2023-09-20

#1

Suspense, Thriller, Crime

Han Geng, Wei Daxun, Li Yitong

In 2021, in Jinhai, China, a game called "Spy Game" was becoming popular among young people. Little did anyone know that this game was actually created by the foreign intelligence organization known as "Night Mist". "Night Mist" used the game to secretly engage players in espionage activities under unknown circumstances and to recruit potential spies from among the players. The sinister influence of the game was quietly spreading in the city of Jinhai. At this time, Gao Tianyang (played by Han Geng), the head of the Intelligence Department of the Jinhai National Security Bureau, and intelligence agent Wu Xi (played by Zhou Fang), who was undercover in the game, cooperated to investigate a laboratory confidential theft case deeply rooted within the game. During their investigation, they discovered that Gao Tianyang's younger brother, Huang Zicheng (played by Wei Daxun), who grew up with him, was also deeply involved in the special agent game. Gao Tianyang and Wu Xi successfully rescued Huang Zicheng, who was caught up in the spy conspiracy. With his extensive experience in the game, Huang Zicheng became an informant for the National Security Bureau. During the game, Huang Zicheng met his partner, Yao Yao (played by Li Yitong), and the two of them embarked on a thrilling journey through the game together. Just as feelings started to develop between Huang Zicheng and Yao Yao, he unexpectedly discovered that their encounter from the beginning to the end was a deception, and Yao Yao turned out to be the bait used by spies to lure him in. The cruelty of the game gradually became apparent to everyone involved.

2023-04-26

#2

Urban, Youth, Business

Wang Runze, Ye Sitong, Feng Hui

This drama mainly tells the funny story of a programmer starting a business. In the new era of interconnectedness, there's Zhu Meng, a programmer who has a natural talent for technology and has just entered the workplace, and there's Luo Fengxiang, an internet giant. The tech geek Zhu Meng sees through the true face of industry leader Luo Fengxiang. He decides to break free from the shackles of capital and start a journey of entrepreneurship for the ideals he holds dear. He gathers a group of highly capable, eccentric, and interesting partners and establishes the Baohulu Technology Company. Although Baohulu faces challenges in financing, product development, and company operations, constantly experiencing life and death tests, Zhu Meng always sticks to his original intention and leads everyone to continue to grow. In the end, they defeat the commercial giants in intelligent driving technology, achieve their life goal of using technology to change lives, and also gain strong friendships and an understanding of the essence of entrepreneurship.

2023-01-30

#3

Historical, Romance, Fantasy

Zhang Miaoyi, Jin Xianzheng

Yan Yiyi is eventually awakened by Qin Yu's love, and they start their unreserved love journey. But Yan Yiyi's body is in constant crisis due to Qin Yu's prolonged stay in the real world. To protect his lover, Qin Yu has to return to the world of the book, and the two lovers have to face another separation...

2023-01-05

#4

Historical, Romance, Comedy

Zhang Miaoyi, Jin Xianzheng

Yan Yiyi, a web writer, is looking for inspiration. she accidentally meets Qin Yu, a handsome man in a costume who comes from her book and claims to be looking for her concubine, Yan Yiyi. The appearance of the virtual character Qin Yu disturbs the order of the real world. Yan Yiyi, as the author, faces serious punishment. In order to protect herself and to maintain the balance between the book world and the real world, Yan Yiyiand Qin Yu start a 100-day "fancy break-up battle".  

2022-02-11

#5

Historical, Romance, Comedy

Zhang Miaoyi, Jin Xianzheng

Yan Yiyi and Qin Yu have developed a deep affection for each other after several dangers. The sudden outbreak of an epidemic makes them recognize their own hearts and determine to break through all odds to fall in love and stay together. However, the world of the book is severely altered and Qin Yu is seriously injured in an accident. For the sake of her beloved, Yan Yiyi has to return to the real world in pain.

2022-01-24

#6

Historical, Romance, Comedy

Zhang Miaoyi, Jin Xianzheng

When Qin Yu encounters a new political crisis, Yan Yiyi helps to foil Empress Dowager's plot! Qin Yu becomes even more in love with Yan Yiyi. When she is in danger, Qin Yu saves her life and moves Yan Yiyi. But the mission of the cold palace is imminent, so Yan Yiyi decides to get the original heroine and Qin Yu together to get the plot back on track!

2022-01-07

#7

Historical, Romance, Comedy

Zhang Miaoyi, Jin Xianzheng

After Yan Yiyi accidentally travels into the novel she wrote, she tries her best to stay in the cold palace in order to return to reality, but the emperor Qin Yu, who has never been close to women, becomes very interested in her.
Related Posts