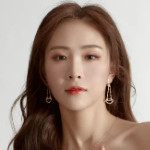 Xu Ziyin dramas, movies, and TV shows list contains the best TV series, films of Xu Ziyin and the ongoing and upcoming shows. The list will be updated continuously, bookmark this list to get the latest tv shows of Xu Ziyin.
Xu Ziyin Dramas List
2023-07-25

#1

Suspense, Thriller, Drama

Xu Ziyin, Lin Xiaozhai, Han Donglin

Since the accidental drowning and death of her younger sister four years ago, Jian Mo has been living a hazy and listless life. It wasn't until the day she moved to a new house four years later that Jian Mo unexpectedly discovered a smartphone in her sister's keepsake box, a phone that didn't belong to her sister. Filled with curiosity, Jian Mo dialed her own number and, to her even greater surprise, the call was answered by herself from four years ago, on the very day her sister died! Jian Mo convinced her past self to help her sister avoid the tragic fate, but the sister kept falling into new crises - car accidents, falling from buildings, and even assassination attempts... No matter what they tried, they couldn't escape her sister's fatal destiny. Meanwhile, the phone's battery was running critically low, and a hidden manipulator lurked in the shadows, quietly putting their schemes into action...

2023-07-13

#2

Urban, Romance, Suspense

Li Geyang, Xu Ziyin

A drunken revelry, Mo Suqing designed to approach Ye Zhongjue, only to reveal the truth of her mother's death in a car accident to the public and use Ye Zhongjue's hand to destroy the Jueshi Group. But she never expected that the smooth progress of her plans was actually orchestrated by Ye Zhongjue. Cunning little white rabbit Mo Suqing and honest big gray wolf Ye Zhongjue, both approached each other with their own intentions, waiting for the other to fall into this "trap" of love. Little did they know that in this game of love, they were both each other's prey and each other's redemption.

2023-06-06

#3

Urban, Romance, Family

Hu Wenxuan, Xu Ziyin

Mo Ningxi, who once experienced betrayal and separation and was forcibly sent abroad, returned in a splendid manner after six years, bringing along her adorable child and assuming the identity of a renowned fashion designer. Her sole purpose was to uncover the cause of her grandfather's death and reclaim everything that belonged to her. Unexpectedly, she crossed paths with Li Xicheng. The malicious stepsister and wicked mother-in-law, one after another, unleashed their evil schemes, but Mo Ningxi was saved by him. From then on, she became the apple of his eye, sought after relentlessly, but she refused to become a stepmother. With the assistance of the divine power of the three treasures, the Dragon and Phoenix, Mo Ningxi and Li Xicheng finally came together after six years, and the conspiracies from six years ago and the truth behind her grandfather's death were revealed.

2023-03-23

#4

Romance, Drama

Gan Wangxing, Xu Ziyin

The naive and innocent wealthy young lady, Luo Xuan, discovered that her perfect husband, Yan Zhijing, had betrayed her and even wanted to take over her family's inheritance. She chose to join forces with her childhood friend, Min Xi, to eliminate the enemy and expose the conspiracy between Yan Zhijing and his mistress, Bai Jiajia.

2022-01-26

#5

School, Romance, Fantasy

Karlina Zhang, Qu Chuxiao

Lin Beixing, who had always followed the step of her love but not been herself, was deeply hurt when her boyfriend cheated on her. She accidentally deleted text messages from her old cell phone while cleaning up items related to her ex-boyfriend, and frequently time-traveled back to high school. But every time in the most exciting moment, she was always dragged back to the real world. After several explorations, Lin Beixing found that the key to travel is related to Zhang Wansen, so she was determined to save Zhang Wansen. It's an amazing story of redemption and mutual growth.

2019-06-03

#6

Historical, Youth, Suspense

Zhang Xincheng, Zhou Yutong, Wang Youshuo

During the Qingli period, the Northern Song Dynasty, in order to avoid war and maintain peace and stability among various ethnic groups, trained young spies under the name of the "Secret Court ". After a rigorous selection and vetting process, six youths - the intelligent Yuan Zhongxin, the beautiful and clever Zhao Jian, the never-killing Xiaojing, the never-lying Wang Kuan, the unsociable Xue Ying, and the cheerful Wei Yanei - formed the "Seventh Team of Secret Court ". After a series of dangerous missions related, the once young and ignorant youths grow up and unite with each other, using their passion and loyalty to defend peace and eliminate the disasters of the Song Dynasty.  
Related Posts