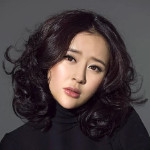 Zhou Muyin dramas, movies, and TV shows list contains the best TV series, films of Zhou Muyin and the ongoing and upcoming shows. The list will be updated continuously, bookmark this list to get the latest tv shows of Zhou Muyin.
Zhou Muyin Dramas List
2022-04-05

#1

Military, Action, Urban

Yang Yang, Li Yitong, Jiang Luxia

Born in a military family, Yan Poyue enlisted in a detachment of the armed forces in order to prove himself to his father at the time of the entrance exam. During the training of new recruits, Yan Poyue's training results were amazing, but he was not favored by the squadron leader Li Qiang and was assigned to the special operations squadron cooking class. The cooking class had undiscovered talents, so Yan Poyue restrained himself and worked hard. Due to his outstanding performance, Yan Poyue participated in the selection of the armed forces special operations team. In order to achieve the heroic dream, Yan Poyue once focused on himself and neglected the team. The harsh environment and difficult task made him realize his inadequacy. With the help of his comrades, he finally realized the importance of the team and the true meaning of the spirit of collectivism, understanding the good intentions of the old squadron leader Li Qiang, once the king of soldiers, who continued to sharpen himself. In the test of life and death one after another, Yan Poyue continued to grow, and became an excellent armed police special operations team member.

2015-03-17

#2

Historical, Wuxia, Suspense

Zhang Han, Mickey He, Yang Yang

In the middle of the Ming Dynasty, Zhuge Zhengwo led four of his men, Leng Xue, Wu Qing, Zhui Ming, and Tie Shou, to protect the capital. Leng Xue rescues a runaway girl, Chu Limo, and hides her in the house of the Marquis. Later, Zhuge Zhengwo discovers Limo's mind-reading skills and keeps her in the mansion to train her. Leng Xue and Limao are at first at odds with each other and misunderstandings persist, but after many hardships, they fall in love and eventually come together. The Lord An Shigeng is bent on eliminating dissent and creating chaos and regards the Four Great Constables as his sworn enemies. Ji Yaohua, a female constable, has a crush on Leng Xue and is jealous of Limo, who is then used by An Shigeng. The four constables join forces against An Shigeng.
Related Posts