Don't Mess With EX-Girlfriend – Zhao Qing, Anson Chen
Don't Mess With EX-Girlfriend is a romantic short web drama directed by Nian Jianlun, led by Zhao Qing, Anson Chen Li'an, and Wang Xiaoshi, with a special appearance by Li Mingjun, co-starring Dong Zhiyi, and He Zeyu.
Details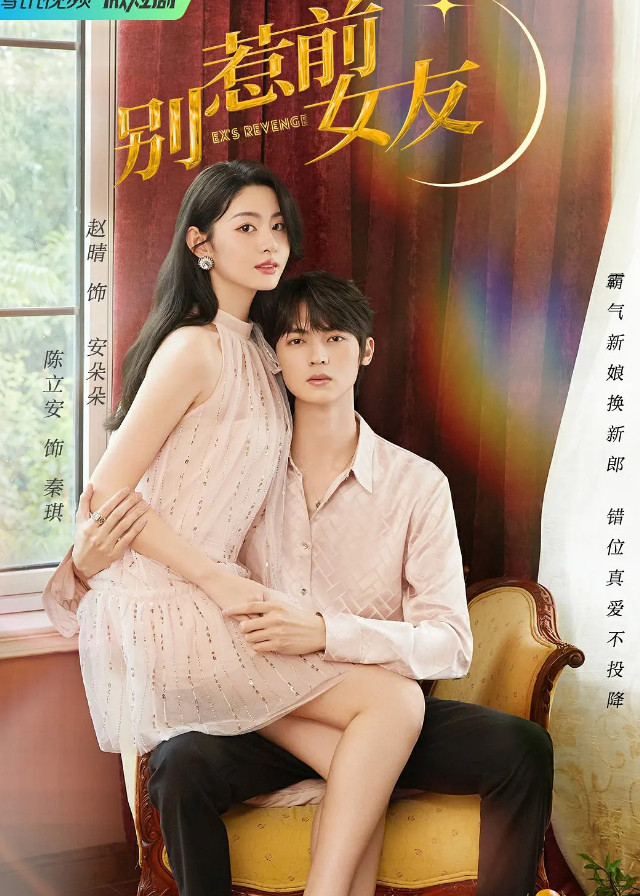 Cast
Synopsis
Jewelry designer An Duoduo discovers that her fiance, Qin Lang, is cheating on her with Li Weiwei when she is preparing for the wedding.
However, the wedding is not canceled, Qin Lang gets married to Li Weiwei.
An Duoduo hires a man to be the groom to mess up Qin Lang and Li Weiwei's wedding. The man turns out to be Qin Qi, the master of the Qin family ......
Qin Qi helps An Duoduo to get out of trouble, but their fake marriage is soon discovered by Li Weiwei, and An Duoduo is once again in crisis.
Don't mess with the ex-girlfriend. A "fight" is about to start......
Reviews
You May Also Like
Related Posts