Along with Me – Mu Ziyang, Wu Xingjian, Tu Zhiying
Along with Me is a youth drama directed by Zhang Yu, led by Mu Ziyang, Wu Xingjian, and Tu Zhiying, co-starring Wang Ruoxi, Zhang Xinyu, Zhang Yulime, En Jing, Lu Sihan, and Zhang Liqiu.
The drama tells the story of He Yangguang and Luo Xingxing, the inheritors of the lion dance culture, who, after a series of family changes and life hardships, eventually realize their shared dream of passing on the lion dance culture to a faraway place.
Details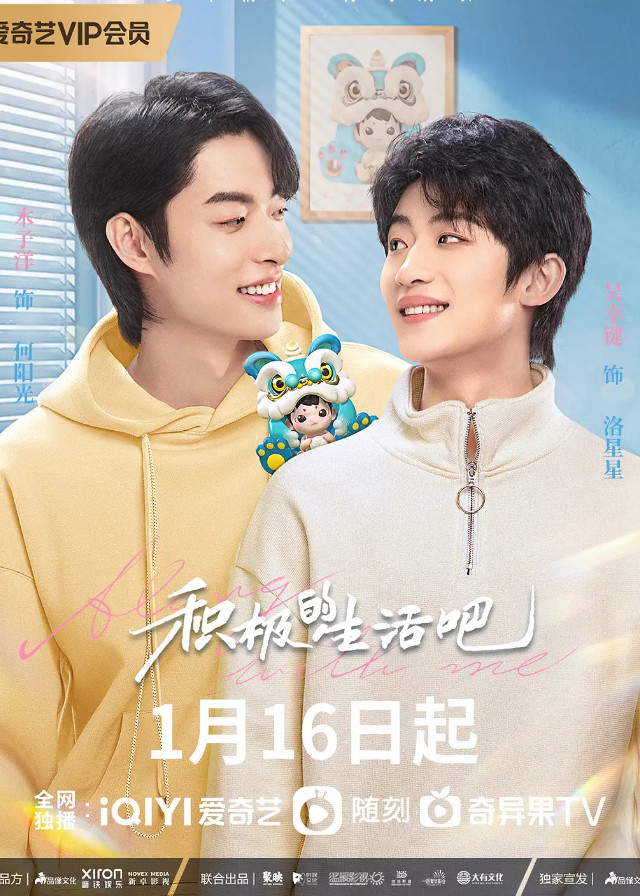 Cast
Synopsis
Growing up together, He Yangguang and Luo Xingxing were influenced by their family and agreed to pass on the Lion Dance culture as a common ideal, but they later lost contact when the He family moved abroad.
Many years later, in order to fulfill their childhood promise, He Yangguang returned to China to start his own business.
At this time, Xingxing, who has changed his name, is hostile to his childhood friend who appears suddenly.
In order to ease the relationship, He Yangguang approaches Xingxing on the pretext of creating the "Little Lion" brand, and a story of mutual healing between the youngsters unfolds.
Reviews
You May Also Like
Related Posts