Mysterious Love – Cao Youning, Yilia Yu Yue
"Mysterious Love" is a sweet urban suspense drama directed by Ming Yan, starring Cao Youning(Tsao Yuning) and Yu Yue(Yilia Yu), co-starring Wu Haoze, Ma Xinmo, Li Qingtian, Sun Xizhi, Xu Qin, Tang Jiawen, Wu Xingjian and Luo Jiameng.

The drama is adapted from Ruoshuiqianliu's novel "Ban Yin", which tells the story of a sweet love about a cold and cool man, Li Teng, who has high IQ and EQ, and a quirky drama actress, Ruan Nianchu, reunites after five years apart.
Details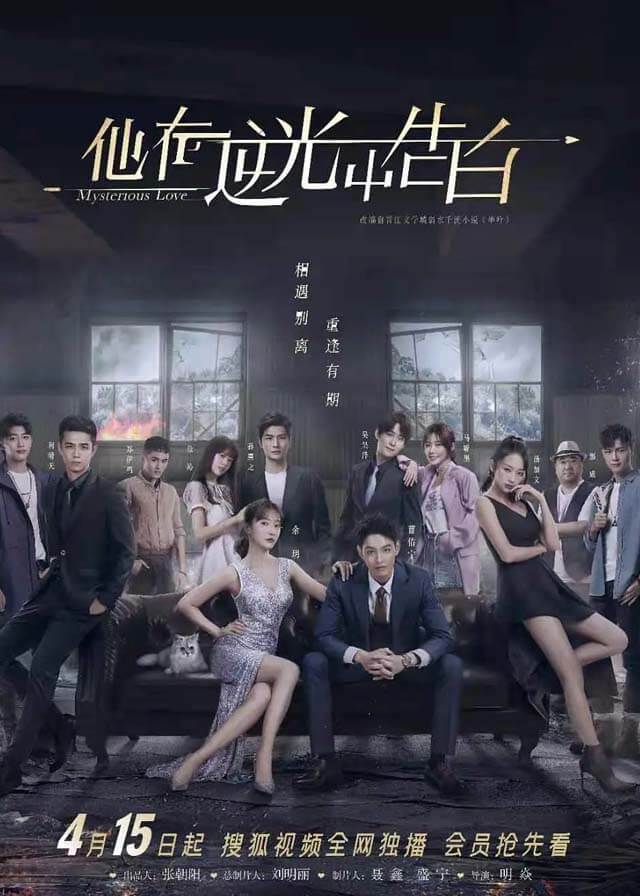 English Title: Mysterious Love
Chinese Title: 他在逆光中告白
Genre: Urban, Suspense, Romance
Episodes: 16
Duration: 35min
Director: Ming Yan
Product Company: Sohu
Broadcasting Website: Sohu
Release Date: April 15, 2021
Cast
Cao Yuning as Li Teng

Yu Yue as Ruan Nianchu
Synopsis
Ruan Nianchu, a quirky drama actress, and Li Teng, a cool guy with a good face, meet accidentally.
Li Teng saves Ruan Nianchu in the midst of a crisis, and they have a mutual affection for each other.
However, their trajectory of life is different, so they part ways.
Five years later, a reunion shatters Ruan Nianchu's life.
Their relationship is heating up rapidly, but they encounter many obstacles.
After solving one after another misunderstandings and crises, hand in hand, they fight together to crack the conspiracy of the villain and return to the ordinary and happy life.