Aim the Heart! Archeress – Yan Zhichao, Jin Jiayu
Aim the Heart! Archeress is a youth school romantic web drama directed by Tang Hua and starring Jin Jiayu, Yan Zhichao, and Cheng Fan.
The story is about an archery genius who falls in love with a disillusioned star. When a sports girl meets a negative idol, when "stubbornness" meets "arrogance", a laughable, youthful, and energetic story is being staged.
Details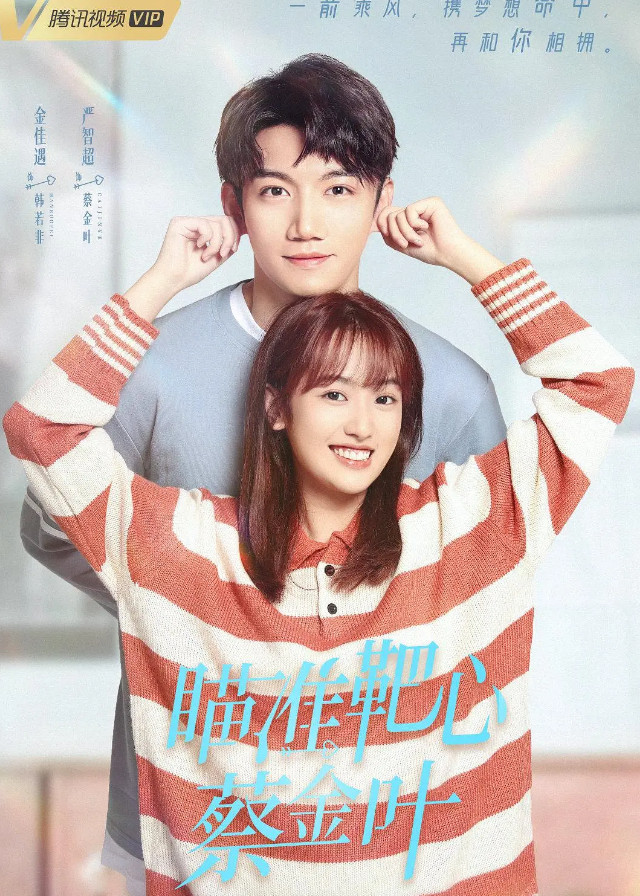 English Title: Aim the Heart! Archeress
Chinese Title: 瞄准靶心!蔡金叶
Genre: Youth, School, Romance
Episodes: 18
Duration: 45 min.
Director: Tan Hua
Writer: Shao Yanhong
Product Company: MIAOSHUO PICTURES
Released Date: 2022-08-02
Boradcast Website: WeTV
Cast
Synopsis
Han Ruofei, a former star, joins the archery team as a student under the arrangement of the company in order to reinvent himself as a sportsman and becomes Cai Jinye's disciple.
In the beginning, they disliked each other and had to fight over every little thing, devoting themselves to creating problems for each other.
During their time together, Han Ruofei's company also becomes a strong motivation to support Cai Jinye to pursue her dream, and the two hearts just keep getting closer and closer.