A Puppetry – Li Junchen, Ai Ru
A Puppetry is a historical fantasy suspenseful romantic short drama directed by Wang Qiang and Zhang Bo, starring Li Junchen, Ai Ru, Yuan Hongyang, Liu Jun, and Song Muzi.
Details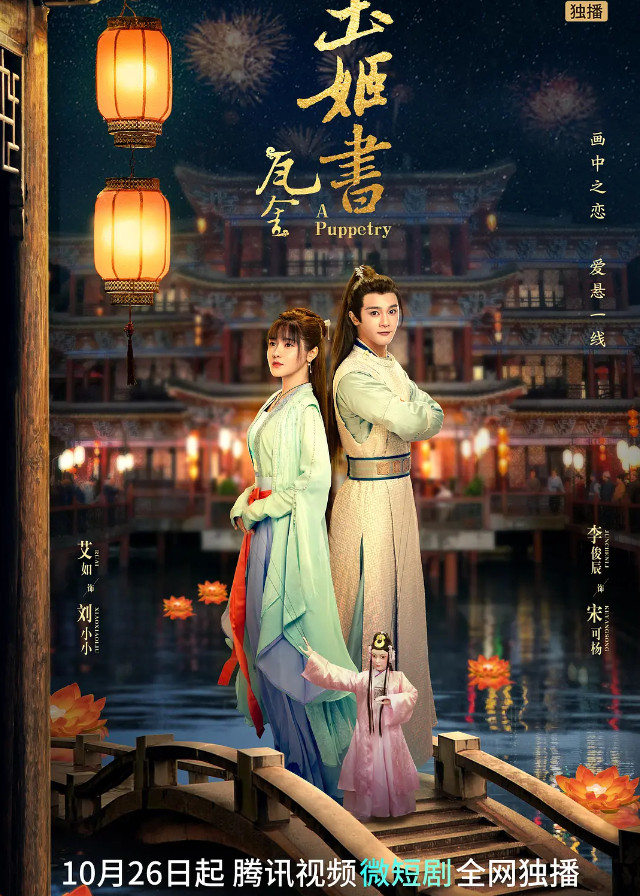 English Title: A Puppetry
Chinese Title: 玉姬书
Genre: Historical, Romance, Fantasy, Suspense
Tag: Investigation, Time Loop
Episodes: 26
Duration: 7 min.
Director: Wang Qiang, Zhang Bo
Writer: Wang Hebin, Ma Xiangdi
Producer: Li La, Cai Juntao, Li Haiying, Zheng Binbiao, Cao Rui
Product Company: TencentVideo
Released Date: 2022-10-26
Boradcast Website: WeTV
Cast
Synopsis
Song Keyang, a cartoonist, enters the world of his own cartoons and meets Liu Xiaoxiao, a female disciple of the Chen family class of puppet show.
Liu Xiaoxiao keeps repeating the story of the day when the class was caught in a fire. She works with musician Song Keyang to find out what happened to the fire.