Wonderful Fate – Zhang Yuenan, Cao Junxiang
Wonderful Fate is a costume comedy directed by Zeng Huangwu and Jiang Tianhang, led by Zhang Yuenan and Cao Junxiang, and co-starring Hu Yiyao, Zhang Qing, Wang Yulin, Ming Yue, Zhu Lang, Mao Qisheng, Li Yaxi, Han Feng and Hu Yi.
The drama tells the story of Li Fuzhu, a high school student who is at the bottom of her class, who travels to the dynasty in the manga and becomes a heavenly girl.
Details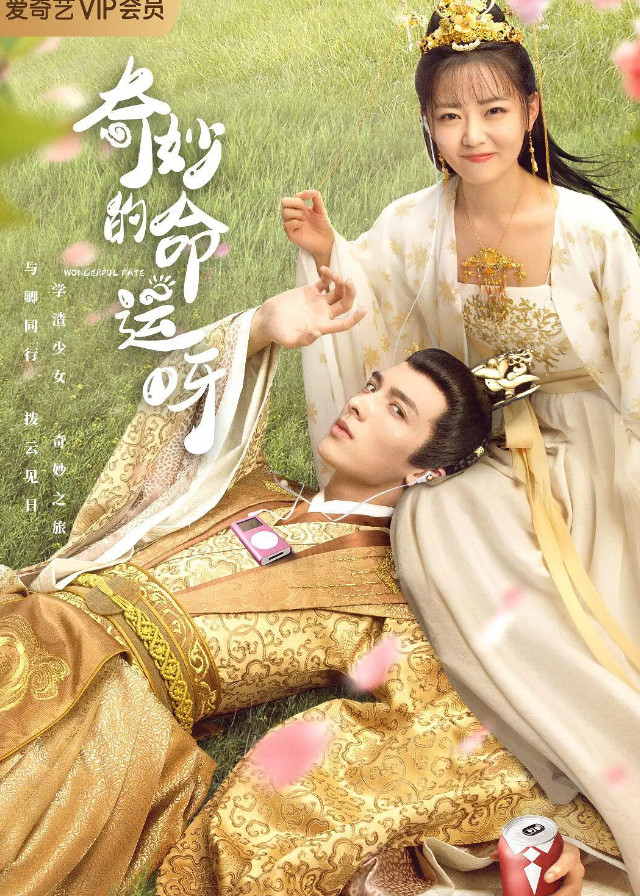 English Title: Wonderful Fate
Chinese Title: 奇妙的命运呀
Genre: Historical, Comedy, Romance, Fantasy
Episodes: 16
Duration: 30 min.
Director: Zeng Huangwu, Jiang Tianhang
Writer: Wang Jun
Producer: Zeng Huangwu, Zhan Xiufeng, Zhou Jianyong, Zheng Liuwei, Liu Yuzhu
Product Company: Xing Hai Bai Nian Pictures, Fan Ku Culture, and Dun He Pictures
Released Date: 2021-04-30
Boradcast Website: iQIYI
Cast
Synopsis
Li Fuzhu, a quirky schoolgirl, accidentally enters the barren Yunlai Kingdom in the comic book world by mistake and is mistaken for a celestial girl from heaven.
With her knowledge, she helps to enrich the kingdom of Yun Lai, but for no apparent reason, she becomes involved in the game between the ambitious minister and the puppet king, Yun Yi, who has no real power.