Turn on the Right Way to Life – Huang Bo, Mei Ting, Zhu Zhu
Turn on the Right Way to Life is a life drama directed by Lin Ke, led by Huang Bo, Mei Ting, and Zhu Zhu, co-starring Tian Yu, Sun Jian, Zou Yuanqing, and Liu Hailan, with Rong Zishan in a special appearance.
The drama tells the story of Bian Liang, who encounters a bottleneck in his career. He deals with his intergenerational relationship with his father, Bian Jiang, and son, Bian Xiaofang, meanwhile experiencing multiple emotional entanglements. Finally, he re-examines his life and restarts his career and life.
Details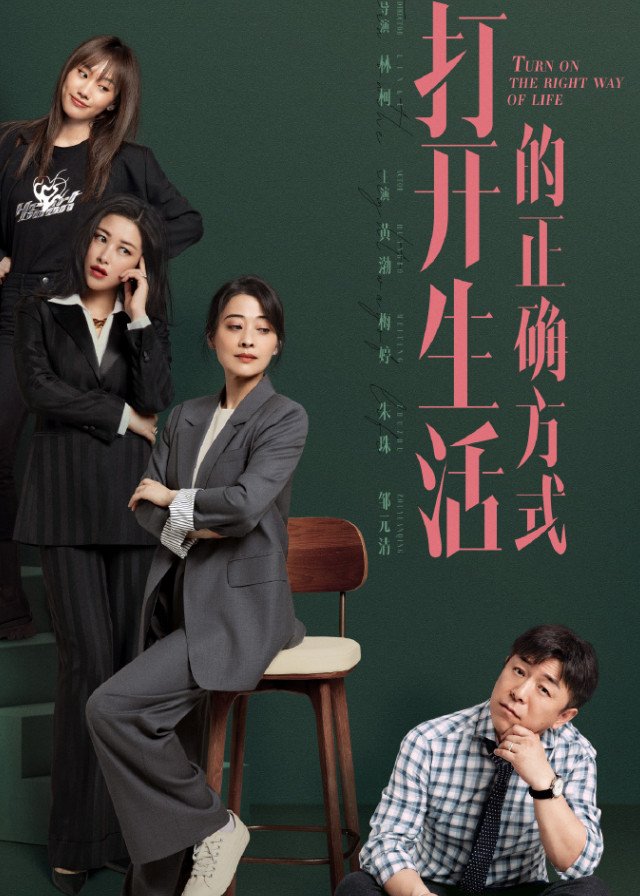 Cast
Synopsis
At the age of forty-two, Bian Liang suddenly finds that he has much confusion that leaves him at a loss for words.
It was a year when life's crises came one after another.
The father, who is actively demanding a breakthrough, is met with resistance from his quiet, unassuming son; his career bottleneck puts a serious damper on his plans to move forward.
His family, which he had always thought to be smooth and happy, is suddenly changing.
Suddenly, he realizes that the wisdom and experience he has accumulated over the past 40 years of his life is no longer enough to cope with all the problems, and that even the way he used to cope with life seems to be all wrong.
He feels frustrated, confused, and powerless, but as a responsible middle-aged man, he can't stop, so he struggles to find a solution to his problems while moving forward.
Eventually, as his past is shattered and reorganized, Bian Liang "reconciles" with his wife, son, and friends and turns on the right way to life.
Reviews
You May Also Like
Related Posts