Till Death Tear Us Apart – Yan Zidong, Jiang Zile
Till Death Tear Us Apart is a spy drama directed by Chen Peng, starring Yan Zidong, Jiang Zile, Lu Zhuo, Liu Yichen, Zhou Yi, Zhang Yichang.

The drama is adapted from Nan Zhi's novel of the same name, which tells the story of Liu Yusheng, a young man in the Republic of China, who is educated in both Chinese and Western styles, but his family has fallen on hard times, so he takes a job as a "teacher" to realize his ideals and ambitions. He meets his classmate Zhou Yaohua, and is followed by a series of "hard choices"!
Details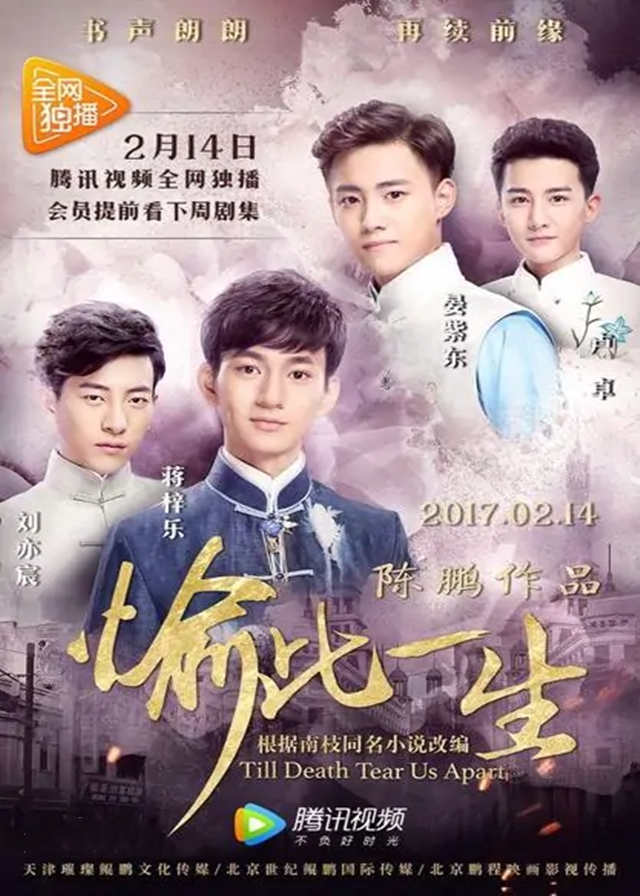 Cast
Synopsis
During the Republican era, Liu's family was rich and famous in the area. Liu Yusheng was a young grandson of the family, graduated from university, and went abroad to have further education.
However, after the death of his grandfather, he did not get any inheritance and had to work as a teacher in a good middle school.
Instead of being pessimistic in the face of the current situation, Liu Yusheng realized his great ideals and ambitions with his job as a teacher.
Everything was going in the direction he was trying to go, but when he was in poverty, he met his old college classmate Zhou Yaohua, who brought him troubles.
Faced with the pressure of life, love, and friendship, Liu Yusheng had to make difficult choices again and again.
You May Also Like
Related Posts