The Pavilion – Duan Yihong, Hao Lei
The Pavilion is a family suspense drama directed by Wang Xiaoshuai and Hua Jing, starring Duan Yihong, Hao Lei, Zu Feng, Wu Yue, Xing Minshan, Mira, and Bai Yufan.

This drama tells the story of a complicated emotional relationship between family members involved in an unsolved case.
Basic Info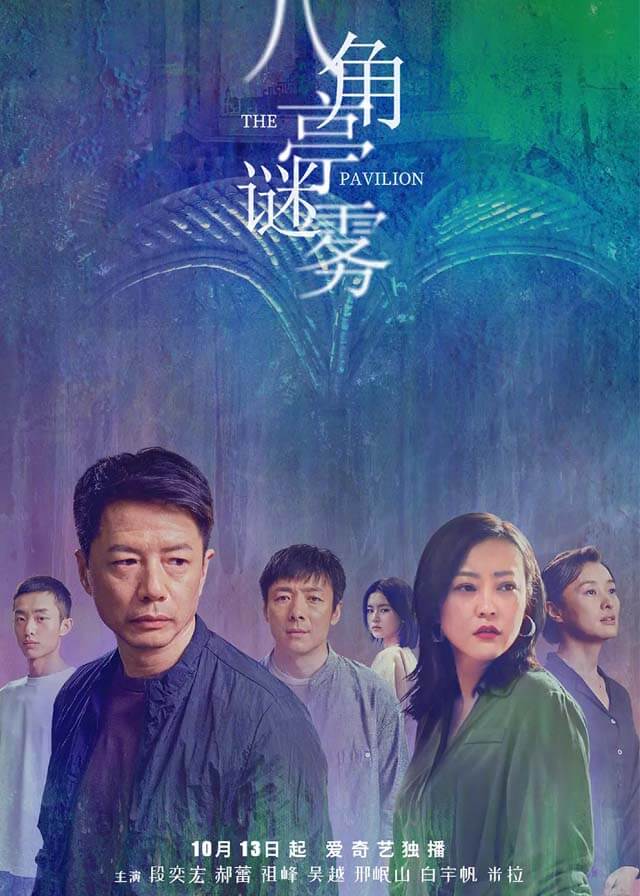 English Title: The Pavilion
Chinese Title: 八角亭迷雾
Genre: Family, Suspense
Episodes: 12
Director: Wang Xiaoshuai, Hua Jing
Producer: Dai Ying, Liu Xuan
Product Company: iQIYI
Broadcasting Website: iQIYI
Released Date: October 13, 2021
Cast
Duan Yihong as Yuan Fei

Hao Lei as Xuan Zhu

Zu Feng as Xuan Liang

Wu Yue as Zhou Yamei

Bai Yufan as Liu Xinli

Mira as Nian Mei
Synopsis
A nineteen-year unsolved "pavilion case" leaves the Xuan family under a cloud of suspicion and estrangement between relatives that cannot be calmed. When the murder case reappears, the memories and pain once again plunge the Xuan family into the abyss of love and hate.