The Fairy Fox – Zhou Jie, Wu Chuyi
The Fairy Fox is a modern fantasy Xianxia drama directed by Cheng Weiping, co-starring Zhou Jie, Wu Chuyi, Li Zepeng, He Youzhi, Kong Qili, Wang Yanbin, and Zhou Hengyuan.

The drama is based on the novel of the same name by Na Tie, which tells the story of Lu Bai, a fox fairy, who is unsealed and comes to modern times to look for his benefactor. On the way to repay the benefactor, he encounters various difficulties, but eventually overcomes evil and helps the benefactor find himself and grow in wisdom fulfilling the great wish of repaying the benefactor.
Details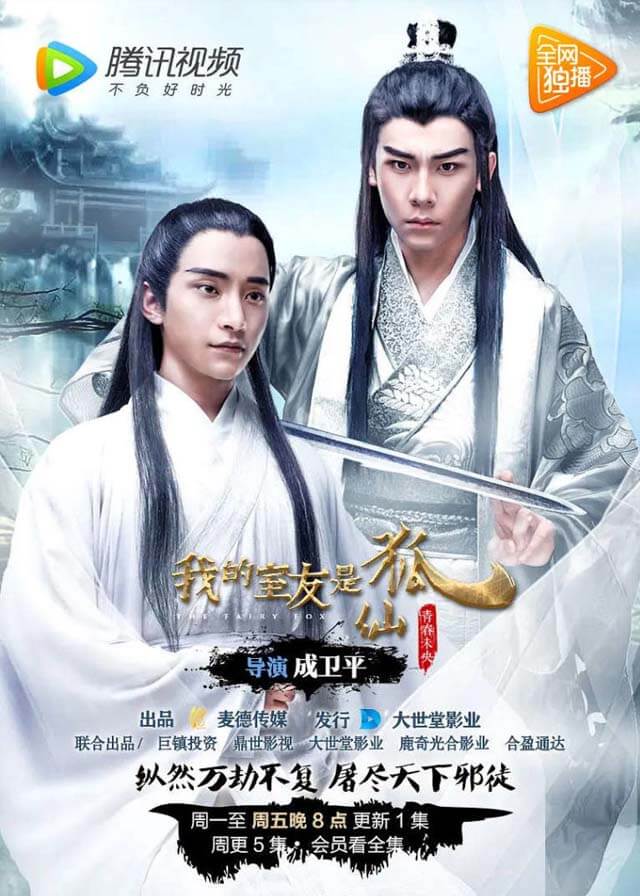 Cast
Synopsis
Xiao Mo, a timid and cowardly sophomore, has been disturbed by a strange dream until the sudden appearance of Lu Bai in his life, which makes Xiao Mo and his sister Xiao Rongrong's boring life become bright and colorful.
But behind the vividness is often full of danger, and the happiness and sorrow in the fate are always destined.
Lu Bai, a fox fairy, comes to modern times to find his savior despite the danger of going against the heavenly path; facing various difficulties and traps from his former enemy, Gu Han; facing suspicion and alienation from people around him, he still maintains a pure and good heart.
Lu Bai, who firmly believes in repaying his benefactor, unravels the doubts in everyone's heart and helps his benefactor Xiao Mo to defeat his arch-enemy and find himself, but in the end, he is still unable to escape from the bondage of fate.
Lu Bai is no longer in Xiao Mo's life, and his life is as uneventful as usual, until one day Lu Bai suddenly reappears…
Reviews
You May Also Like
Related Posts